University Admissions website design earns Third Wave Digital Best of Show Interactive ADDY® Award
Third Wave Digital's award winning creative team today announce the honor for another year of being named Best of Show Interactive by the American Advertising Federation's (AAF) Central Georgia chapter as part of the 2012 ADDY® Awards held Tuesday, February 28th in Macon, Georgia.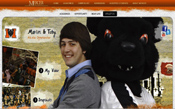 The award was presented to Third Wave Digital (TWD) for the design and development of Macon, Georgia's very own Mercer University Office of Admissions Website http://GoMercer.com.

Designed to deliver an immersive and interactive experience, http://GoMercer.com allows prospective students to explore the university through the eyes of current students. This concept, which was successfully utilized by Mercer University's previous student recruitment website – also created by TWD - showcases video tours of actual Mercer students at popular campus locations in a way that allows prospective students to "see" what life is like for a Mercer Bear.

Mercer University's "Be the Bear" recruitment campaign, served as the focal point for the website's new design. In addition to student video tours, http://GoMercer.com also boasts over 30 minutes of informative videos and streaming media clips, interactive navigation, a custom designed graphic user interface, music bedding and an interactive campus map.

http://GoMercer.com is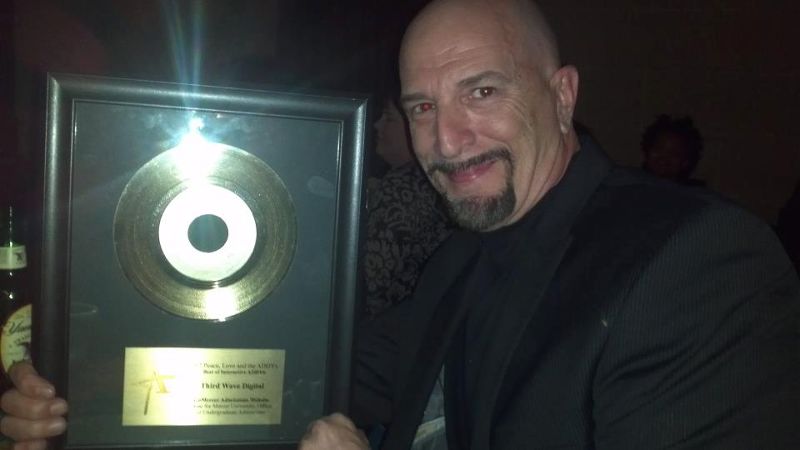 truly raising the standard for higher education website design and helping Mercer University reach its recruitment and marketing goals.

In addition to being named Best of Show in the Interactive category, Third Wave Digital was also honored with a Gold ADDY® Award for http://GoMercer.com. Another exciting win for the creative team at Third Wave Advertising included a Silver ADDY® Award in the Interactive Media category for the View Point Health website. View Point Health needed a new website after reorganization and Third Wave delivered providing both a frontend for the public and a sophisticated backend for employees. Third Wave garnered another Silver ADDY® Award in the Internet Commercial category with its heart stopping, edgy web commercial "Are you Ready?" for Commercial Diving Academy's Maritime Welding Program. TWD also brought home an additional Sliver ADDY® Award for the Marco Ristorante Italiano website http://www.marconmacon.com.

According to Third Wave Digital's President Bart Campione, this year's awards cement Third Wave Digital's reputation of excellence in website design and development services.

"We couldn't be more pleased with the recent Best of Show Interactive award for GoMercer. At Third Wave Digital we pride ourselves in offering edgy, relevant higher education website design solutions and the second installment of GoMercer.com does just that. To receive this award for a second year is an honor for our entire organization."

About the Competition
Judging for this year's ADDY® Awards took place over one weekend in mid-January and winners were kept under wraps until the awards show in late February. To maintain the integrity of the competition, judges were brought in from outside of the Macon market.

Each year, in communities all over the country, chapters of the American Advertising Federation collect creative for inclusion in the ADDY® Awards. With multiple opportunities for recognition, Gold ADDY® Award winners from each local level are then submitted for district judging - with Gold winners there moving on to compete for the highly coveted National Gold ADDY® Award.

About Third Wave Digital
Third Wave Digital is a comprehensive web design, development and support company specializing in complex web presence creation for small to mid-sized businesses and higher education institutions. Third Wave Digital is a division of Colbarton Corporation which offers full service advertising agency services though Third Wave Advertising, and complete Web hosting solutions through Third Wave Host. Third Wave Digital is headquartered in Macon, Georgia with satellite offices in Atlanta, Georgia and Orlando, Florida. For more information about Third Wave, call 888-578-7865, click www.twd3.com or e-mail info@thirdwavedigital.com.
---
---