Tillman Joins Third Wave Advertising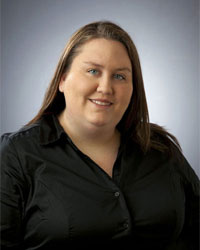 Central Georgia's most comprehensive advertising agency, Third Wave Advertising, announces the addition of Sonja Tillman as Agency Coordinator. Tillman is an advertising professional with almost 10 years under her belt, she has experience in some of the biggest markets in the south east such as Atlanta, Tampa and Miami, while working with nationally branded clients.
Tillman is stepping into the agency coordinator role to help identify new client opportunities, maintain the current client base, and assist with the day to day operations.
Tillman was excited about joining the team at Third Wave Advertising saying "I look forward to expanding my knowledge of the market and be an integral part of such a dynamic team. I can't wait to see what this year has in store for Third Wave Advertising".
Third Wave Advertising is headquartered in Macon, Georgia with operations in Atlanta, Georgia and Orlando, Florida. Third Wave Advertising is a subsidiary of Colbarton Corporation which also offers complete web development and hosting support as well as interactive exhibit design services through its Third Wave Digital division. For more information contact Third Wave Advertising at 1-888-578-7865 or at http://www.twa3.com
---
---