Third Wave wins Silver Davey Awards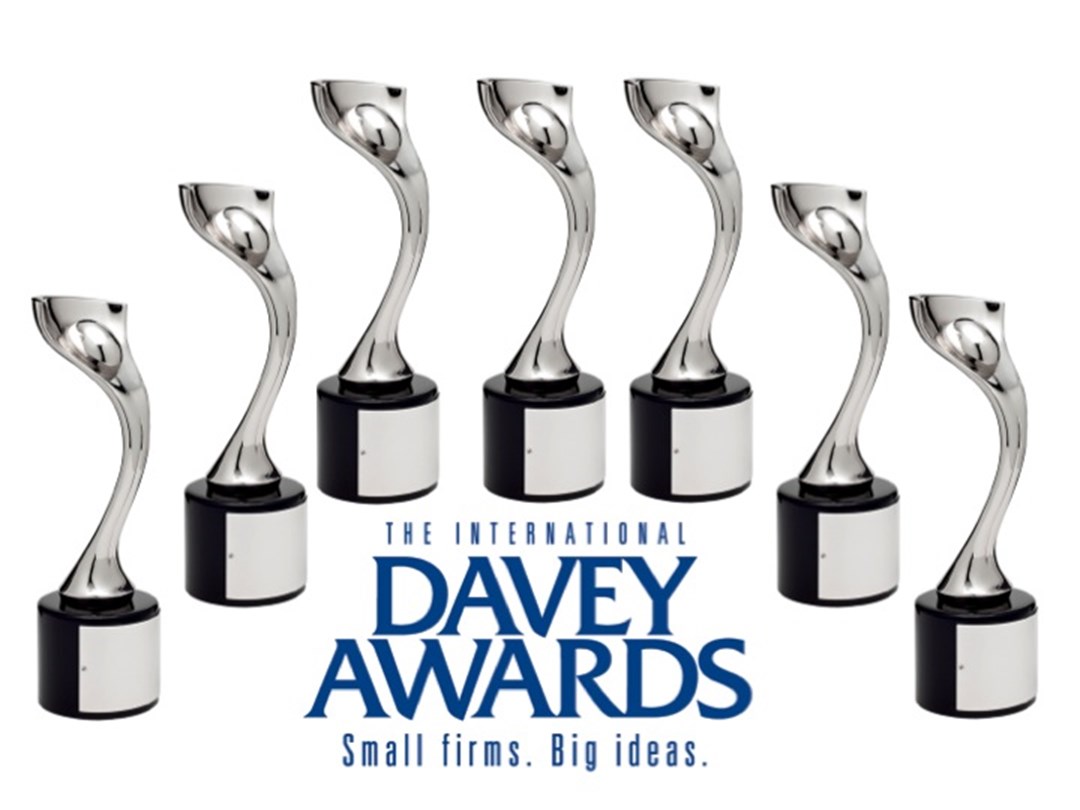 Third Wave Digital wins silver Davey Award for Luther Rice Seminary College website education design. Being that Luther Rice is a seminary college, it's seems fitting that site wins an award named after the biblical figure, David.
Small agencies may sometimes feel like they are a pebble in a landscape of boulders when competing with large agencies with huge budgets. Just as David defeated Goliath with a small pebble, slaying the public with creativity is what small agencies do every day. Small agencies are the "Davids" and to honor these agencies, The Davey Awards was created. As stated on their website, The Davey Awards is about intelligent, out of the box thinking and exceptional execution.
The entrants are judged by the members of the Academy of Interactive and Visual Arts. This body of judges consists of members from well-known and respected organizations such as Disney, GE, Worktank and Yahoo! to name a few. Entries are judged on their merits based on a standard of excellence as determined by AIVA and are scored on a 10 point scale. This year there were approximately 4,000 entrants from the best small firms in the world.
Third Wave worked very closely with the staff of Luther Rice College and Seminary to ensure when potential students entered their website they would receive valuable information about the course offerings and the University's values, mission dedication to education. To have the Davey awards recognize the hard work, care and consideration put into this site is an honor, says Claire Childs who acted as project manager for the site. "It was a joy to work with the folks at Luther Rice and we are so glad that we could deliver an award winning site to a group for whom we have nothing but the utmost respect".
About Luther Rice
"Luther Rice College & Seminary continues to operate on the cutting edge by offering theologically sound, biblically-based, flexible, technologically advanced education to students. If you are juggling life, work, ministry, and family—our institution is designed for your educational success. We work hard every day to continually improve our programs."- Dr. James Flanagan, President
About Third Wave
Third Wave Digital is a comprehensive web design firm specializing in online communications solutions for higher education institutions. We provide innovative website design & development, content management system development & support and complete web hosting services customized to fit your college or university's website redesign goals.
Third Wave Digital is headquartered in Macon, Georgia with satellite offices in Atlanta, Georgia and Orlando, Florida. For more information about Third Wave, call 888-578-7865, click www.twdcampustours.com, www.twd3.com, or e-mail info@thirdwavedigital.com to find out how our services can increase your college or university enrollment and engage students.
---
Tags:
Luther Rice College and Seminary
Third Wave Digital
website design
website design company
---