Third Wave Digital Wins Best In Class
MACON, GA, February 20, 2023- Third Wave Digital won 'Best-In-Class" from the Interactive Media Awards for our recent partnership with Cherokee Brick for the development, design, and hosting of their new website. Cherokee Brick came to Third Wave Digital to achieve the goal of creating a new online presence that was faster, more user friendly, more marketing-focused, and easier to maintain. This goal was accomplished through our robust content management system, TWD.CMS 7.
The Best-in-Class award is the highest honor bestowed by the Interactive Media Awards. The IMAs recognize outstanding achievements in interactive design and development once a year. To receive the Best-in-Class award, entered websites must excel in all areas of judging criteria and represent a very high standard of planning, execution, and overall professionalism. The IMA's are designed to elevate the standards of excellence on the Internet and offer winners a boost in marketing and exposure.
About Cherokee Brick
Founded in 1877, Cherokee Brick has sought product innovation as a professional brick manufacturing company hallmark, continually refining our production and laying processes to fit and enhance nearly any application. Today, we have the capability to manufacture over 100 different varieties from our Georgia and Mississippi plants. For more information, contact Cherokee Brick at 1-800-277-2745 or at www.cherokeebrick.com.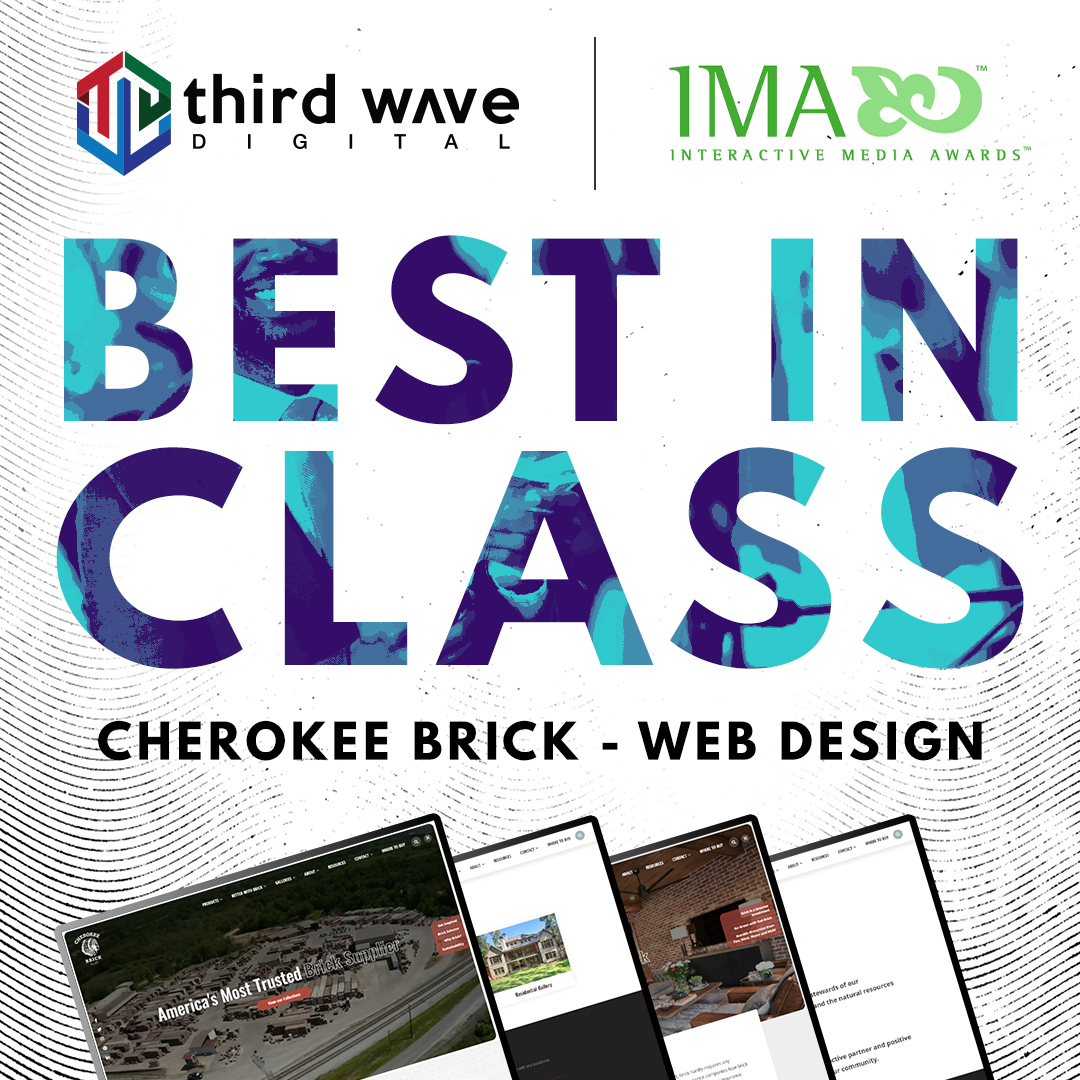 About Third Wave Digital
For over 25 years Third Wave Digital has been in the business of providing communication excellence to our clients through digital and traditional marketing & advertising services. Third Wave Digital is headquartered in Macon, Georgia and serves clients across the United States. Third Wave Digital offers a comprehensive array of services from website development, hosting and technical support to digital marketing and traditional advertising agency services. Specialty services include complete video production and post-production editing facilities, licensed drone operators and 2D-3D animation capabilities. For more information, contact Third Wave Digital at 1-888-578-7865 or at www.thirdwavedigital.com.
---
Tags:
Best in Class
IMA Best in Class
IMA
Cherokee Brick
web design
Third Wave Digital
---