Third Wave Digital Welcomes Tish Reid To The Team!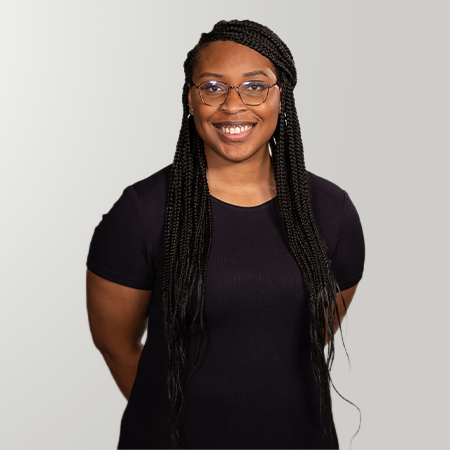 Third Wave Digital is pleased to announce a new addition to our team, Marketing Assistant, Tish Reid.
About Tish
Tish is from Warner Robins, Ga, and graduated from Wesleyan College where she received her bachelor's degree in Political Science and Advertising Marketing and Communication.
Since graduating, Tish has worked within the sales and philanthropic industries, where she showcased her ability to effectively manage social media campaigns and website management.
Tish is currently pursuing a second bachelor's degree in Software Application Development and Human-Computer Interaction from Mercer University to develop her website creation and management skillset.
"I am very thankful for this opportunity, and I look forward to contributing to each project while working alongside such a talented team. From my short time here, I've learned so much about the marketing field and I am excited to continue to develop my skillset with Third Wave Digital."
Tish will be responsible for working closely with our agency and production team by managing social media, assisting in production shoots, and handling our internal social media. She will also be responsible for creating press releases and event planning.
About Third Wave Digital
For 25 years Third Wave Digital has been in the business of providing communication excellence to our clients through digital and traditional marketing & advertising services. Third Wave Digital is headquartered in Macon, Georgia and serves clients across the United States. Third Wave Digital offers a comprehensive array of services from website development, hosting and technical support to digital marketing and traditional advertising agency services. Specialty services include complete video production and post-production editing facilities, Licensed Drone operators and 2D-3D animation capabilities. For more information contact Third Wave Digital at 1-888-578-7865 or at www.thirdwavedigital.com.
---
Tags:
Third Wave Digital advertising agency
Third Wave Digital marketing agency
marketing assistant
Tish Reid
Third Wave Digital
---