Third Wave Digital Welcomes Tarver Petersen to the Team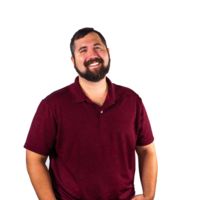 Third Wave Digital is excited to announce the newest addition to its production team, Tarver A. Petersen. Tarver will be working as a new production assistant within Third Wave Digital's creative department.
After graduating college, he decided to see a little of the world and earn some money in the process. He traveled to China and taught English to students ranging from 3 to 16.
Speaking a new language, living in a new culture, and being responsible for children, gave him a crash course in adaptation and flexibility that he now brings to Third Wave Digital.
Tarver brings with him years of production experience after working in promotions for local Fox and ABC news outlets.
Tarver describes himself as a skilled videographer, editor, and communicator who excels in everywork environment.
"It's a pleasure to work in a building with such smart, capable, and driven people," he said.
As a production assistant, Tarver will help create great promotional material for Third Wave Digital's clients. He will assist in the creation of corporate videos, commercials, animations, motion graphics, interactive media and other related duties in the day-to-day operations of the Macon production facility.
"We're pleased to have Tarver join our production team," said Creative Director Myron Bennett. "He brings a wealth of real-world experience and some exceptional creative chops that will serve us—and our clients—well."
About Third Wave Digital
For 20 years Third Wave Digital has been in the business of providing communication excellence to our clients through digital and traditional marketing advertising services. Third Wave Digital is headquartered in Macon, Georgia and serves clients across the United States. Third Wave Digital offers a comprehensive array of services from web development, hosting and technical support to digital marketing and traditional advertising
agency services. Specialty services include interactive exhibit design, print design and complete video production services.
For more information contact Third Wave Digital at 1-888-578-7865 or at www.thirdwavedigital.com.
---
Tags:
tarver
Third Wave Digital
marketing
production
video
new team member
---