Third Wave Digital Welcomes Sam Williams to the Team
MACON, GA, November 8, 2022 – Third Wave Digital, Central Georgia's foremost comprehensive creative agency, continues to grow by offering all-inclusive advertising, marketing, and creative services to meet the needs of its clients in today's traditional and ever-increasing social media and digital marketing environment. To uphold our reputation for superior client service, we are pleased to announce the addition of Sam Williams, as Jr. Web Developer and IT Assistant for Third Wave Digital.
Sam will be working closely with the rest of the Technical Department to help Third Wave Digital continue to provide clients with high quality creative solutions. "Third Wave Digital has a great environment. I love having an opportunity to work with great people on things that matter!" Sam stated.
One of Sam's favorite things about information technology is the way that it can allow people to communicate and bring them closer together. This is reflected in his enjoyment of playing video games online with his friends while taking the opportunity to make new ones along the way. However, Sam's hobbies also go beyond information technology. He also enjoys spending his free family and any dishes that have caught his fancy, hanging out with his friends and family, and reading books whenever can.
Troy Jones, Technical Manager, had this to say about the addition of Williams to the team, "Sam is a standout among his peers. He has demonstrated an aptitude to adjust to a complex working environment as well as embraced the many challenges presented by our large array of services. He is very studious and thoughtful as well as having a great sense of awareness. He is a valued member of the Third Wave Technical Department, and I couldn't be happier that he is here."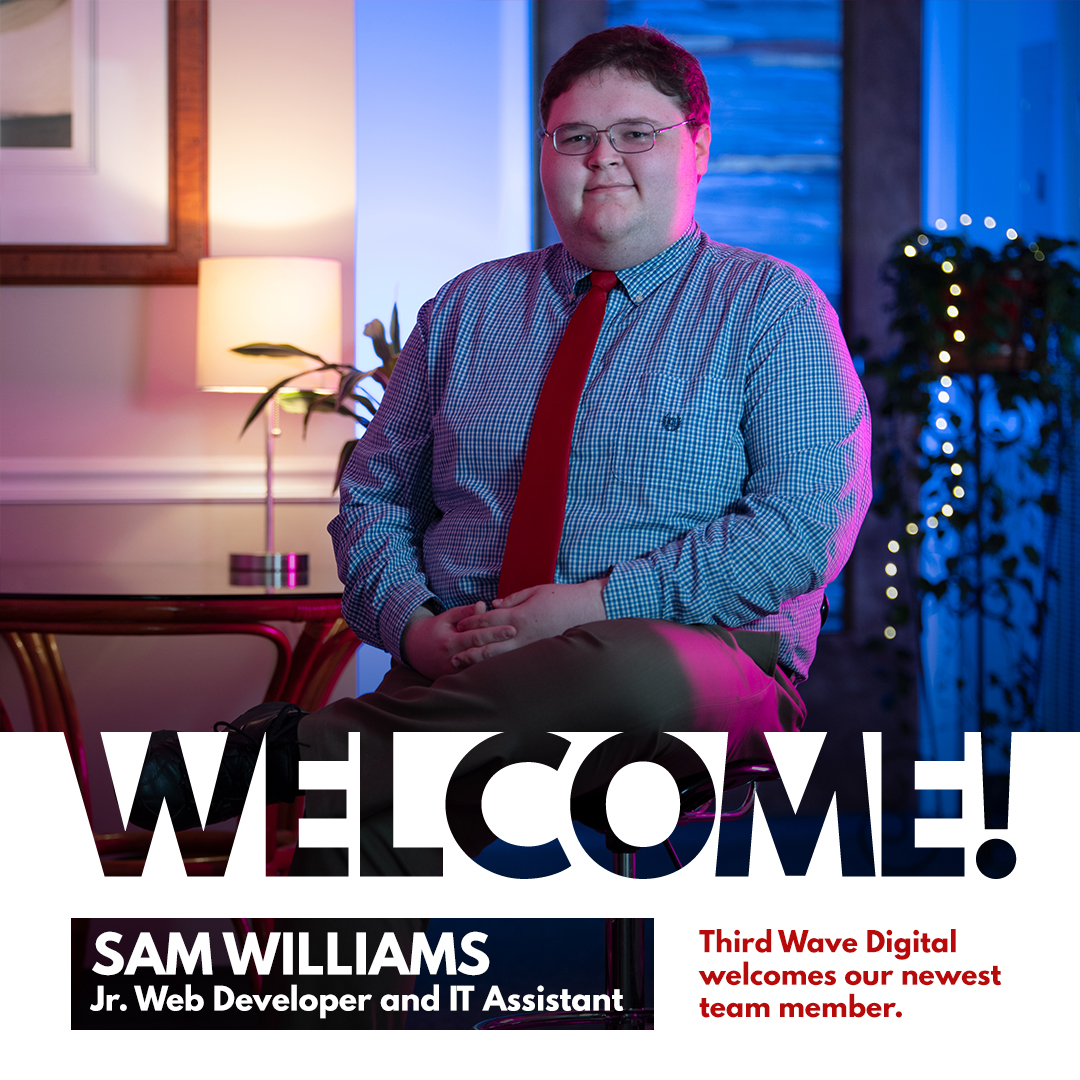 About Third Wave Digital
For 25 years Third Wave Digital has been in the business of providing communication excellence to our clients through digital and traditional marketing & advertising services. Third Wave Digital is headquartered in Macon, Georgia and serves clients across the United States. Third Wave Digital offers a comprehensive array of services from website development, hosting and technical support to digital marketing and traditional advertising agency services. Specialty services include complete video production and post-production editing facilities, licensed drone operators and 2D-3D animation capabilities. For more information, contact Third Wave Digital at 1-888-578-7865 or at www.thirdwavedigital.com.
---
Tags:
Third Wave Digital web developer
Third Wave Digital IT assistant
Sam Williams
Third Wave Digital web design
---