Third Wave Digital Welcomes Rod English to the Team!
Third Wave Digital, Central Georgia's foremost comprehensive digital marketing agency, continues to grow by offering all-inclusive advertising and marketing services, to meet the needs of its clients in todays' traditional and ever-increasing social media and digital marketing environment. To uphold our reputation for superior client service, we are pleased to announce the addition of Rod English, as Account Executive for Third Wave Digital.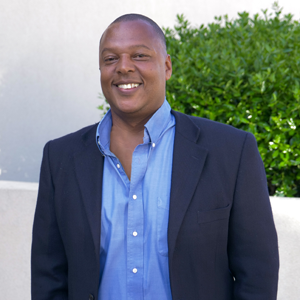 About Rod English
Rod English was born and raised in Dublin, Georgia and married "up" to his beautiful wife Regina English, his high school sweetheart. Rod has two daughters Madison and Ava and two dogs Skitz and Prince. Starting with his sophomore year of High School, Rod's career spans from Central Georgia to Louisiana, Alabama and back here to central Georgia with over 30 years of Advertising Sales and Promotional experience primarily focused in Radio. He received his BA from GC&SU. Rod's passion for advertising sales comes from the satisfaction he derives from his client's success stories. Over the years Rod has helped thousands of businesses and organizations conduct highly effective advertising campaigns.
"With its award winning creativity, industry leading innovation and stellar business reputation, I am honored to be a part of the Third Wave Digital team. This is truly the next level in my marketing career," English stated.

Rod will work as a client liaison to help businesses reach the marketing goals they desire by utilizing all the marketing avenues that Third Wave Digital has to offer. He will also work closely with management to identify new growth opportunities and coordinate the placement of traditional media, digital marketing campaigns, creative services and expanding brand awareness of Third Wave Digital. Rod's career success has been built on the trust he earns from his clients and his extensive knowledge of marketing and advertising tactics.
Bart Campione, President of Third Wave Digital had this to say about the newest member of the team; "Having Rod's 30 years of advertising and marketing knowledge available to our agency clients is the type of distinctive differential that only TWD can provide. We are looking forward to working with Rod to further develop our ties to middle Georgia community."
About Third Wave Digital
For over 20 years Third Wave Digital has been in the business of providing communication excellence to our clients through digital and traditional marketing & advertising services. Third Wave Digital is headquartered in Macon, Georgia and serves clients across the United States. Third Wave Digital offers a comprehensive array of services from website development, hosting and technical support to digital marketing and traditional advertising agency services. Specialty services include interactive exhibit design, print design and complete video production services. For more information contact Third Wave Digital at 1-888-578-7865 or at www.thirdwavedigital.com.
---
---