Third Wave Digital Welcomes Robert Chase as Production Assistant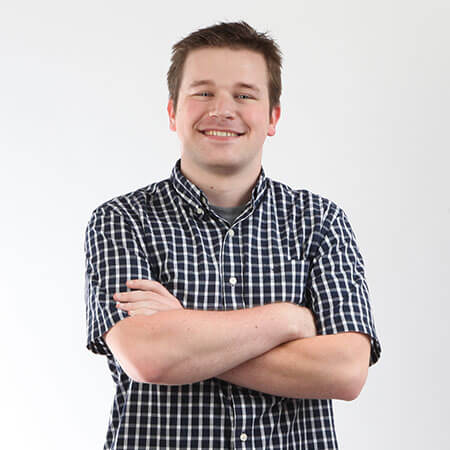 Third Wave Digital is excited to announce its newest addition to its production team, Robert Chase. Chase will be working as a new Production Assistant under the Creative Director, Myron Bennett. He is a recent graduate with a Bachelor of Arts in Film Studies from the University of North Carolina Wilmington. Chase has internship experience with Light House Film Company in Wilmington, NC where he worked with clients such as Getty Images, Reed Jewelers, and JP Morgan.
Chase describes himself as a driven professional, an advocate for detail, and someone who is constantly evolving to better himself along with his work. He is eager to get behind the camera and start shooting for a variety of Third Wave Digital's clients.
"I believe when it comes to video work, there's no such thing as 'good enough'. Those aren't just words for me, but a passionate self-philosophy. I've dedicated my professional career in the power that captivating, top-quality video content can have. I am looking forward to bringing that level of aspiration to my work at Third Wave Digital and I'm eager for the self-growth I'm going to experience from being part of such a top notch creative team."
As a new Production Assistant, Chase will expand Third Wave's video production capacity and help to integrate new technologies and platforms for our clients seeking video content.
Myron Bennett, Third Wave Digital's Creative Director had this to say about adding Robert Chase to the Third Wave Digital Production team. "I'm very excited to have Chase on board. He brings an exceptional amount of energy and enthusiasm to his craft that's founded on a high level of technical competency. I have no doubt he'll be a valuable addition to our team."
About Third Wave Digital
For 20 years Third Wave Digital has been in the business of providing communication excellence to our clients through digital and traditional marketing & advertising services. Third Wave Digital is headquartered in Macon, Georgia and serves clients across the United States. Third Wave Digital offers a comprehensive array of services from web development, hosting and technical support to digital marketing and traditional advertising agency services. Specialty services include interactive exhibit design, print design and complete video production services. For more information contact Third Wave Digital at 1-888-578-7865 or at www.thirdwavedigital.com.
---
Tags:
Video production company
Digital Marketing Agency
production company
---