Third Wave Digital Welcomes Kaitie Stoffregen to the Team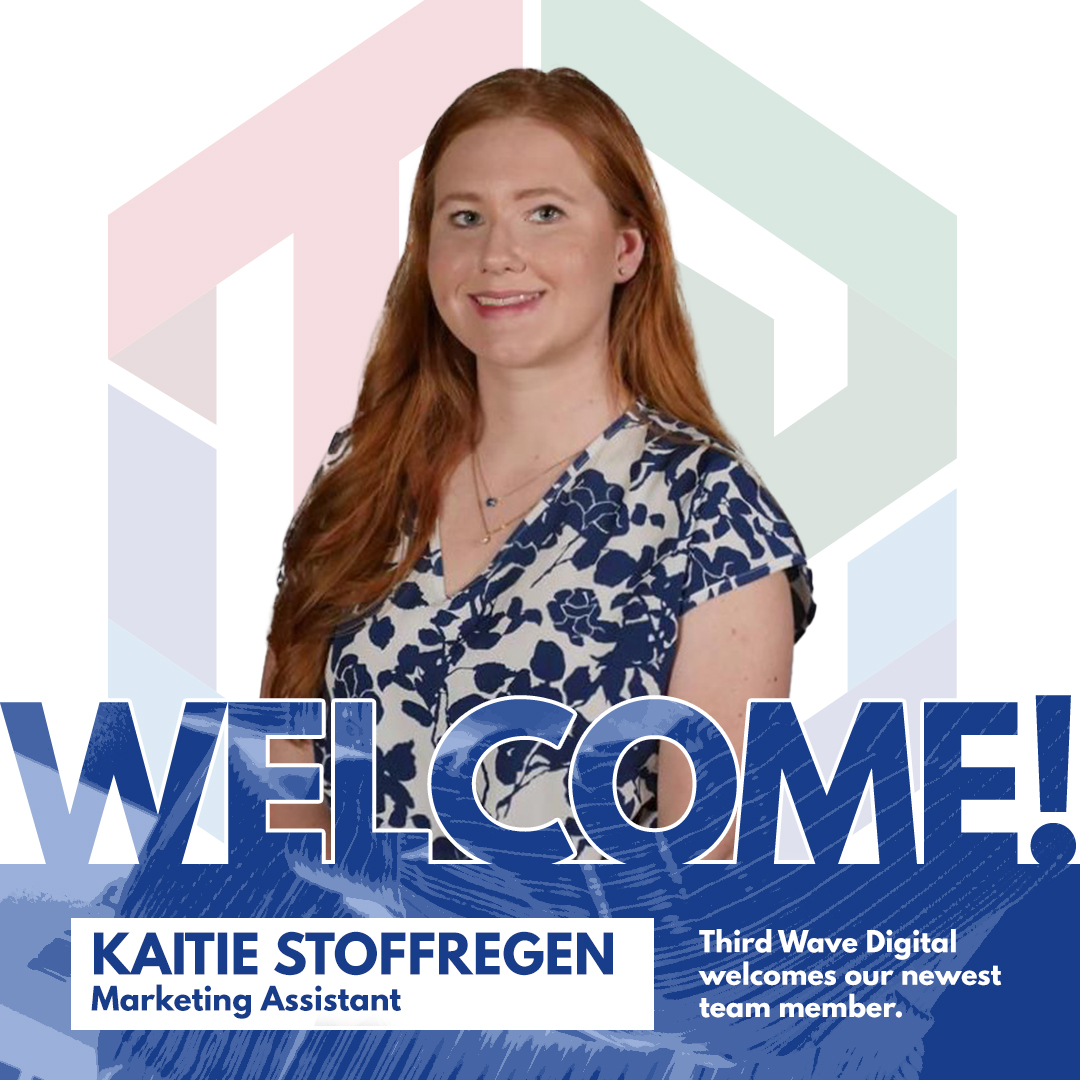 MACON, GA, July 17, 2023 – Middle Georgia's premier full-service creative agency is excited to announce the expansion of our marketing department once again. In today's dynamic marketing landscape, we strive to maintain our position as industry leaders in creating comprehensive creative campaigns for our valued clients. To further fuel our growth and uphold our commitment to excellence, we warmly welcome Kaitie Stoffregen as the newest addition to our team, serving as a Marketing Assistant for Third Wave Digital.
Working closely with our Agency Team, Kaitie will play a vital role in ensuring that Third Wave Digital continues to deliver high-quality creative solutions to our clients. With a background in social media and an eye for the latest trends, Kaitie will assist our team in effectively managing digital marketing campaigns and staying ahead of the curve.
Reflecting on her time with Third Wave Digital, Kaitie expresses her gratitude, saying, "Third Wave Digital has provided me with an incredible amount of experience during my short time here. I am excited to grow with the company and expand my knowledge in the ever-changing marketing industry every single day."
Originally from California, Kaitie has traveled far to pursue her dream of working in marketing. She recently graduated from the University of North Florida in December, where she obtained a degree in Marketing with a specialization in Digital Marketing & Analytics.
When asked about Kaitie's performance thus far, her manager, Crystal Coker, expressed, "Kaitie displays an amazing work ethic and radiates positivity daily. This, along with her ability to multitask a variety of projects coupled with her extensive knowledge and enthusiasm for all social media platforms makes her a valuable member of the Third Wave Digital team."
We are thrilled to have Kaitie on board and look forward to the fresh perspectives and contributions she will bring to Third Wave Digital.
About Third Wave Digital
For over 25 years Third Wave Digital has been in the business of providing communication excellence to our clients through digital and traditional marketing & advertising services. Third Wave Digital is headquartered in Macon, Georgia and serves clients across the United States. Third Wave Digital offers a comprehensive array of services from website development, hosting and technical support to digital marketing and traditional advertising agency services. Specialty services include complete video production and post-production editing facilities, licensed drone operators and 2D-3D animation capabilities. For more information, contact Third Wave Digital at 1-888-578-7865 or at www.thirdwavedigital.com. 
---
Tags:
Kaitie Stoffregen Marketing Assistant
Kaitie Stoffregen
marketing assistant
new hire
Third Wave Digital
---