Third Wave Digital Welcomes Joseph Stewart To The Team!
Third Wave Digital is excited to announce its newest addition to the team, Joseph Stewart, who joins Third Wave Digital as a Videographer and Editor.
About Joseph
Joseph was born and raised right here in Middle Georgia and attended Georgia State University in Downtown Atlanta where he received both his Bachelor's and Master's Degree in Film Production. During his time in school he served in many positions for GSU TV, a university ran production partner of Georgia Public Broadcasting. In graduate school, Joseph had the opportunity to be a Graduate Assistant for the College of the Arts and served as a founding member of the Film Agency that helped promote the university. After graduation he came back home and accepted a position as the Commercial Producer for Middle Georgia's leading television station. In this position he worked directly with account executives and customers to produce professional and effective advertisements. Joseph continues to develop his craft by working on short films in his spare time.
"I am ecstatic to join such a creative environment here at Third Wave Digital. One of the things that attracted me the most about joining this team was the many opportunities to develop and grow my skillset. I'm excited to be collaborating with my new team and look forward to creating unique projects for all our clients" Stewart stated.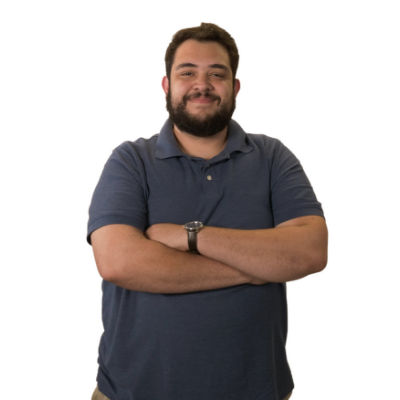 Joseph will be responsible for video shooting, post-production editing, and graphic design work, Joseph will also work with our sales team and account executives to provide top-notch production value to our clients.
Creative Director Myron Bennett noted, "Joseph's extensive background and work history made him the perfect fit for our organization. I'm pleased to have him join the Third Wave Digital family and look forward to seeing him grow within the production department."
About Third Wave Digital
For over 20 years Third Wave Digital has been in the business of providing communication excellence to our clients through digital and traditional marketing and advertising services. Third Wave Digital is headquartered in Macon, Georgia and serves clients across the United States. Third Wave Digital offers a comprehensive array of services from website development, hosting and technical support to digital marketing and traditional advertising agency services. Specialty services include interactive exhibit design, print design and complete video production services. For more information contact Third Wave Digital at 1-888-578-7865 or at www.thirdwavedigital.com.
---
---