Third Wave Digital Welcomes Jenna Howard to the Team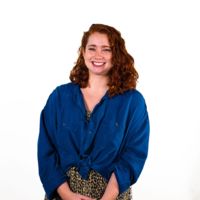 Third Wave Digital is excited to announce its newest addition to its marketing team, Jenna Howard. She will be working with us as a Marketing Assistant.
Jenna brings years of marketing knowledge with experience in radio, tv, and digital.
While at school she worked with the Sports Information Department broadcasting games and managing social media. After graduating from Georgia College with a Bachelor of Arts in Mass Communication, she moved to Savannah where she would become Creative Director of a start-up company.
Luckily for us, she missed her family and moved back to Macon.
"The energy at Third Wave is great and everyone has been so welcoming. I'm excited for this opportunity to be a part of such an innovative team," said Jenna.
As marketing assistant, Jenna will be aiding in client services and digital marketing. She will also be assisting with internal marketing and anything our Advertising agency and production team might need.
"Jenna's exuberance and passion shined through during her interview; and we knew she'd be a great fit with our team" said Carla Cicero, Operations Director at Third Wave Digital.
About Third Wave Digital
For 20 years Third Wave Digital has been in the business of providing communication excellence to our clients through digital and traditional marketing & advertising services. Third Wave Digital is headquartered in Macon, Georgia and serves clients across the United States. Third Wave Digital offers a comprehensive array of services from web development, hosting and technical support to digital marketing and traditional advertising agency services. Specialty services include interactive exhibit design, print design and complete video production services. For more information contact Third Wave Digital at 1-888-578-7865 or at www.thirdwavedigital.com.
---
Tags:
Third Wave Digital
marketing
new employee
project management
Jenna Howard
---