Third Wave Digital Welcomes Brooke Moore To The Team!
Third Wave Digital is excited to announce its newest addition to the team, Brooke Moore, who joins Third Wave Digital as an Agency Assistant.
After graduating from Kennesaw State University with a Journalism degree, Brooke joined our team eager to expand her knowledge of Marketing and Agency operations. Her primary role is to assist with managing current client advertising needs and assisting with client's social media accounts and digital marketing campaigns.
"I am grateful to join such a professional and creative team. Third Wave Digitals level of professionalism is unmatched," Moore stated.
Brooke is born and raised in Middle Georgia and enjoys being close to family and friends. While in college, Brooke was a member of the Atlanta Braves Tomahawk Team and is a devoted baseball fan. She also worked as a sideline reporter for Kennesaw State Athletics. In her spare time, Brooke enjoys hiking, playing with her dogs, and trying out new recipes.
Carla Cicero, Operations Director of Third Wave Digital said 'We were really impressed with Brooke's exuberance and willingness to learn so we are happy to have her as part of the our team.'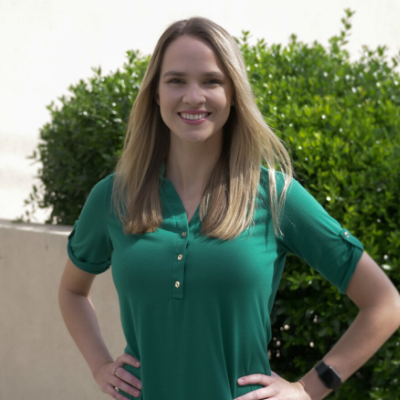 About Third Wave Digital
For over 20 years Third Wave Digital has been in the business of providing communication excellence to our clients through digital and traditional marketing & advertising services. Third Wave Digital is headquartered in Macon, Georgia and serves clients across the United States. Third Wave Digital offers a comprehensive array of services from website development, hosting and technical support to digital marketing and traditional advertising agency services. Specialty services include interactive exhibit design, print design and complete video production services. For more information contact Third Wave Digital at 1-888-578-7865 or at www.thirdwavedigital.com.
---
---