Third Wave Digital Welcomes Beth Winship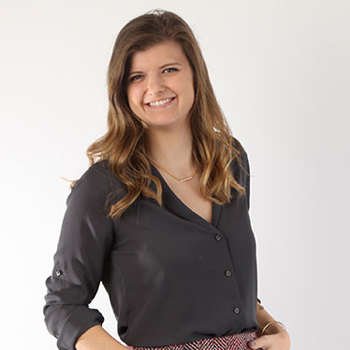 Third Wave Digital is excited to announce its newest addition to its digital media team, Beth Winship. Beth will be serving as the new Marketing Assistant for the advertising agency division. Beth is a recent graduate of Clemson University with marketing internship experience from Clemson University's Pearce Center for Professional Communication and ScanSource in Greenville, South Carolina.
As the new marketing assistant, Beth will be assuming the duties of liaison with the current client base, coordinating traditional media and digital marketing campaigns, assisting with day-to-day operations and expanding internal brand awareness of Third Wave Digital's media products and services.
Described as optimistic, organized and adaptable, Beth is eager to develop and utilize her skills for the prosperity of Third Wave's clients.
Digital Marketing Agency gains new Marketing Assistant
"I am ready to jump right in and learn as much as possible. The people at Third Wave have such a diverse skill set so I would really like to absorb any knowledge I can from them. I am excited about starting my career at Third Wave, I know it is the right choice for me," Beth states enthusiastically.
Company Operations Director, Carla Cicero, has this to say about the newest member of the Third Wave team; "We put a lot of time and effort into selecting the right person; combing through over 50 resumes and interviewing about a dozen potential candidates. Beth stood out from the start with her professionalism and willingness to learn. After speaking to her previous supervisors, we knew she would be a great match."
About Third Wave Digital
Third Wave a full services Digital Marketing Agency headquartered in Macon, Georgia with operations in Atlanta, Georgia and Orlando, Florida. Third Wave Advertising is a subsidiary of Colbarton Corporation which also offers complete web development and hosting support as well as interactive exhibit design services through its Third Wave Digital division. For more information contact Third Wave Advertising at 1-888-578-7865 or at www.thirdwavedigital.com
---
Tags:
Digital marketing company
Digital Marketing Agency
advertising agency
---