Third Wave Digital Partners with KaMin for Welcome Video
Third Wave Digital partnered with KaMin LLC to create a welcome video for them accruing BASF Minerals Plant in Gordon GA. The goal of this project was to welcome the new members of BASF to the KaMin team, and to show them that KaMin mission is by consistently delivering value from the ground up and their vision to be a global leader in performance minerals.
The KaMin Welcome video includes 3 minute video that were shot on advance tools such as 4K video capture and a state-of-the-art aerial platform, that accurately recorded the passion KaMin has as Kaolin experts.
KaMin has over 90 years of history evolving from a small, local operation to a global kaolin leader. Their values have changed very little in nearly eight decades, and still drive the way they manage their business.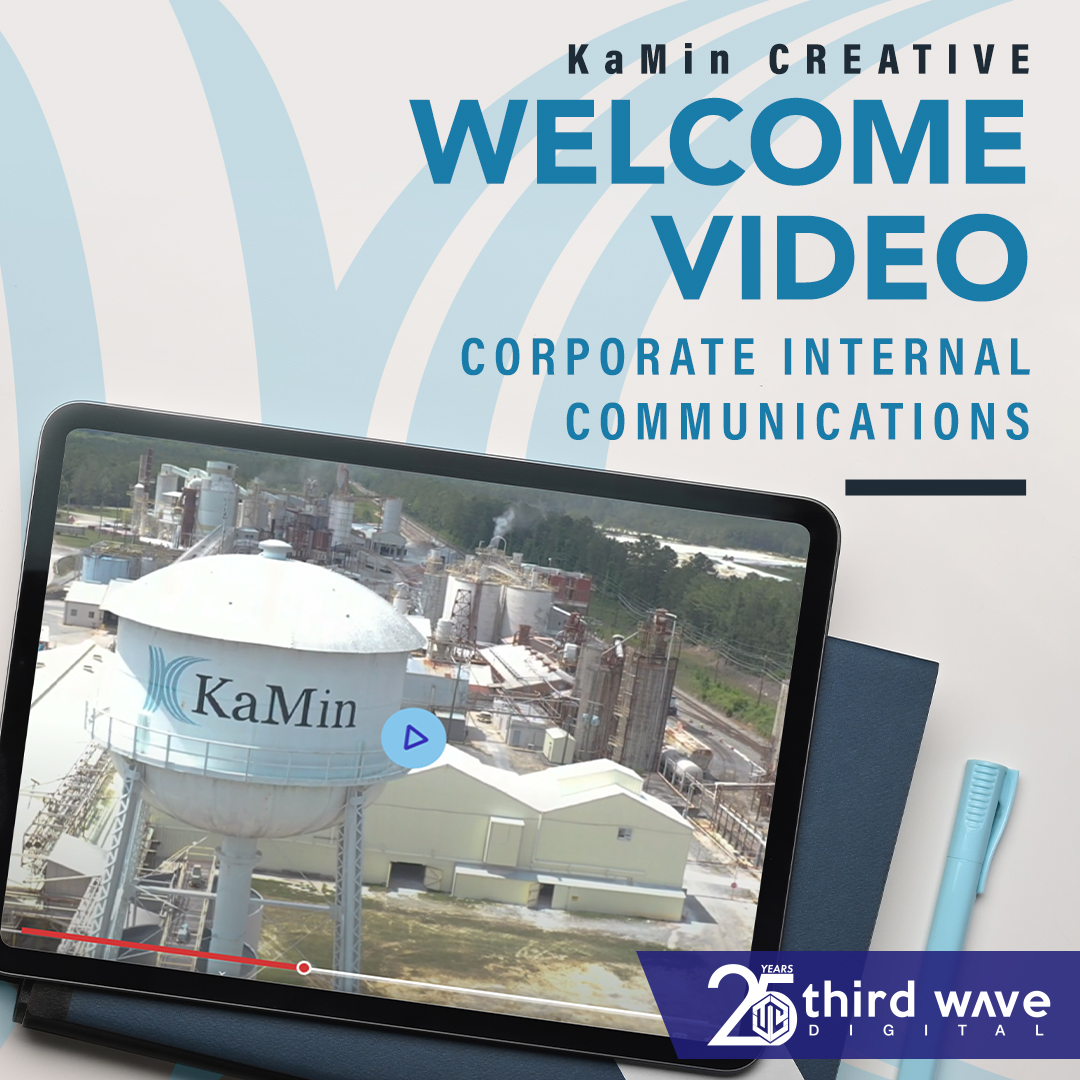 About Third Wave Digital
For over 25 years Third Wave Digital has been in the business of providing communication excellence to our clients through digital and traditional marketing & advertising services. Third Wave Digital is headquartered in Macon, Georgia and serves clients across the United States. Third Wave Digital offers a comprehensive array of services from website development, hosting and technical support to digital marketing and traditional advertising agency services. Specialty services include complete video production and post-production editing facilities, licensed drone operators and 2D-3D animation capabilities. For more information, contact Third Wave Digital at 1-888-578-7865 or at www.thirdwavedigital.com.
---
Tags:
welcome video
corporate internal communications
KaMin
video production
Third Wave Digital
---