Third Wave Digital Partners with Fort Valley State University to Create Virtual Campus Tour
With the current environment, college and universities are searching for unique and innovative ways to showcase their campus. Campus tours are a vital part of student recruitment and Fort Valley State University came to Third Wave Digital looking for a way to market their school to prospective students. Third Wave Digital's solution was an Interactive Virtual Campus Tour.
The virtual campus tour showcases the campus locations including residence halls, academic buildings, student life as well as some cool drone footage from above the campus. There are also informational tags and photo galleries throughout the virtual campus tour that allows the users to learn more about the different locations featured.
Third Wave Digital worked with the FVSU team to shoot, edit and deliver this virtual tour with a branded wrapper to match their current website. Now, Fort Valley State University can more easily showcase their campus to prospective students in a safe and effective way. Check out the Virtual Campus Tour for yourself!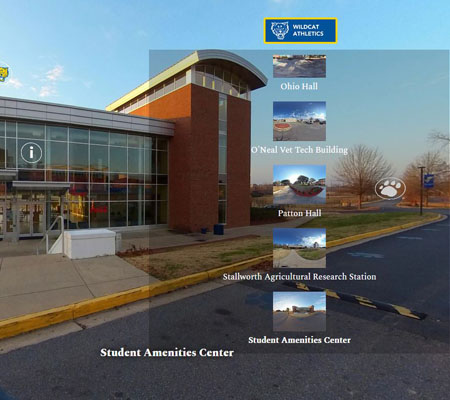 About Fort Valley State University
Located in the heart of Georgia, Fort Valley State University combines the personal attention and family feel of a small, private college with the resources and research found at large public universities. Located on the second largest acreage of any Georgia university, it is the only university in the world which at once is a University System of Georgia institution, a historically black university, and an 1890 land-grant institution, with a directive to use knowledge to improve the lives of students and non-students alike.
About Third Wave Digital
For over 20 years Third Wave Digital has been in the business of providing communication excellence to our clients through digital and traditional marketing & advertising services. Third Wave Digital is headquartered in Macon, Georgia and serves clients across the United States. Third Wave Digital offers a comprehensive array of services from website development, hosting and technical support to digital marketing and traditional advertising agency services. Specialty services include complete video production and postproduction editing facilities, Licensed Drone operators and 2D-3D animation capabilities. For more information contact Third Wave Digital at 1-888-578-7865 or at www.thirdwavedigital.com.
---
Tags:
virtual tour
campus
fort valley state university
Third Wave Digital
fvsu
---