Third Wave Digital Partners With Jay's Hope Foundation
MACON, Ga, February 28, 2021- Third Wave Digital, partnered with Jay's Hope Foundation to promote their 11th annual Blind Wine Tasting. This event aims to help childhood cancer families by donating to the silent auction and Blind Wine Tasting. Jay's Hope Foundation is a local nonprofit organization that helps local families as they battle childhood cancer, with social, emotional, spiritual, educational, and financial support. The event was held on February 25th, at The Blacksmith Shop located in downtown Macon, previewing live music, delicious hors d'oeuvres, and an array of prizes to win raise awareness.
Third Wave Digital assisted Jay's Hope with the promotion of this event by creating a 30-second developed and created promotional video, for no charge to create awareness of this event. This was made possible by securing and collecting still images provided by the client, creating an engaging and informative video, and providing a voice-over to create the script. Our team was excited to show our support for Jay's Hope by attending the Blind Wine Tasting and becoming gold sponsors for this event. We are proud to partner with Jay's Hope Foundation to help provide quality yet engaging promotional content, while also giving back to families within our local community, as we look forward to additional opportunities to assist more local organizations.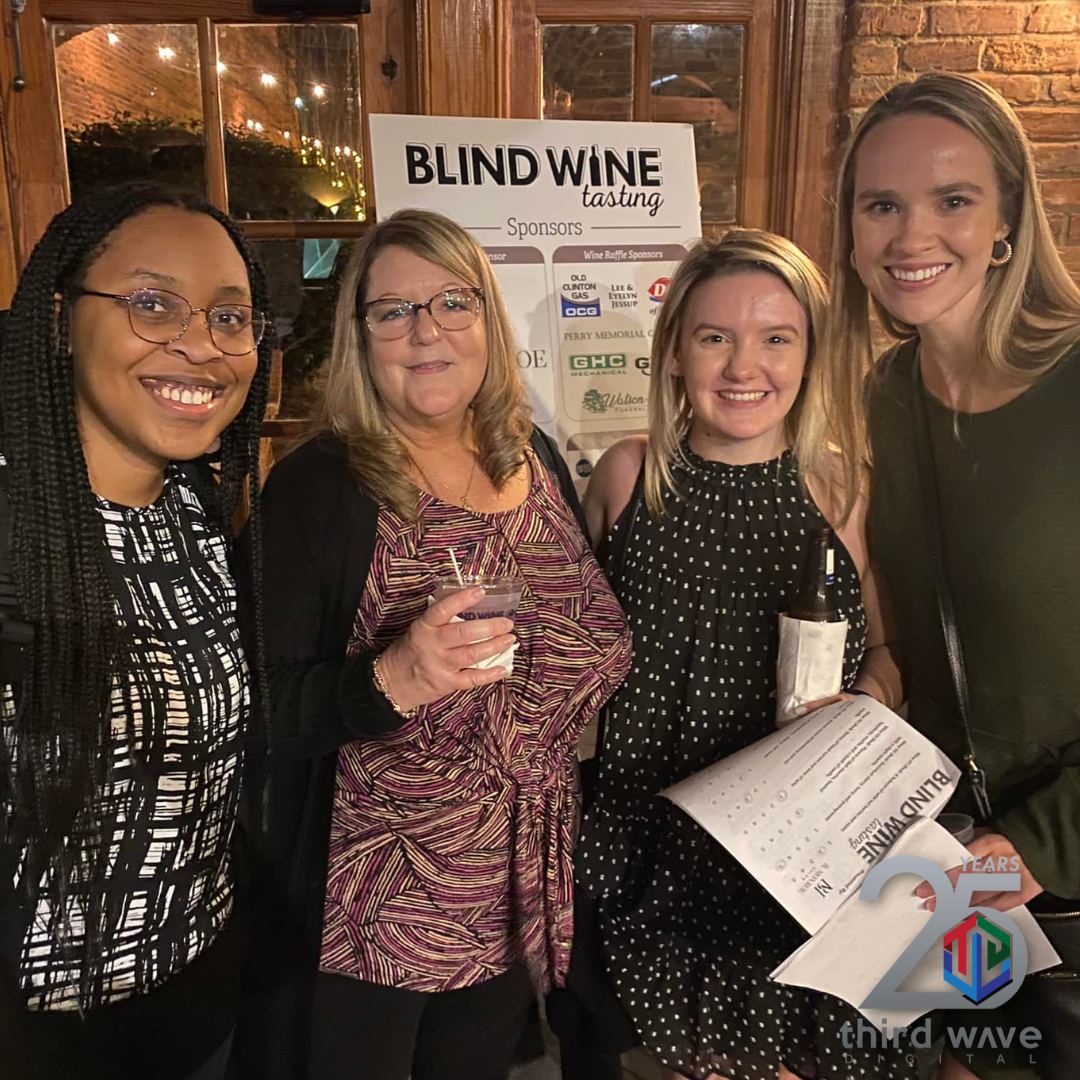 About Third Wave Digital
For 25 years Third Wave Digital has been in the business of providing communication excellence to our clients through digital and traditional marketing & advertising services. Third Wave Digital is headquartered in Macon, Georgia and serves clients across the United States. Third Wave Digital offers a comprehensive array of services from website development, hosting and technical support to digital marketing and traditional advertising agency services. Specialty services include complete video production and post-production editing facilities, Licensed Drone operators and 2D-3D animation capabilities. For more information contact Third Wave Digital at 1-888-578-7865 or at www.thirdwavedigital.com.
---
Tags:
Third Wave Digital community service
Jay's Hope Foundation
Third Wave Digital
---