Third Wave Digital Launches Virtual Tours!
Third Wave Digital is dedicated to creating new and innovative ways to provide our clients with the best ways to market their brand. Third Wave Digital is excited to announce our newest service, Virtual Tours.
Virtual Tours allow our clients to showcase their building spaces in an interactive way. Nearly any business can benefit from a virtual tour. A virtual tour can make a visual connection between potential customers and your business, allowing them to feel like they are right there with you.
With complete 360° views, a Virtual Tour can showcase your business in a way that still-photos or even a traditional video cannot. A Virtual Tour is an interactive experience that can encourage a viewer to become a visitor and, as a result, a visitor to become a customer.
Third Wave Digital can create a custom Virtual Tour that works for your organization, brand, or school. Some of the features your virtual tour can include:
3-D graphics
Informational hot spots
Video that can showcase your facilities and even include talent (such as the President of your organization, employees or students)
Map featuring floorplans or building layout
Photo slideshows
Endless customization possibilities
About Third Wave Digital
For over 20 years Third Wave Digital has been in the business of providing communication excellence to our clients through digital and traditional marketing & advertising services. Third Wave Digital is headquartered in Macon, Georgia and serves clients across the United States. Third Wave Digital offers a comprehensive array of services from website development, hosting and technical support to digital marketing and traditional advertising agency services. Specialty services include interactive exhibit design, print design and complete video production services. For more information contact Third Wave Digital at 1-888-578-7865 or at www.thirdwavedigital.com.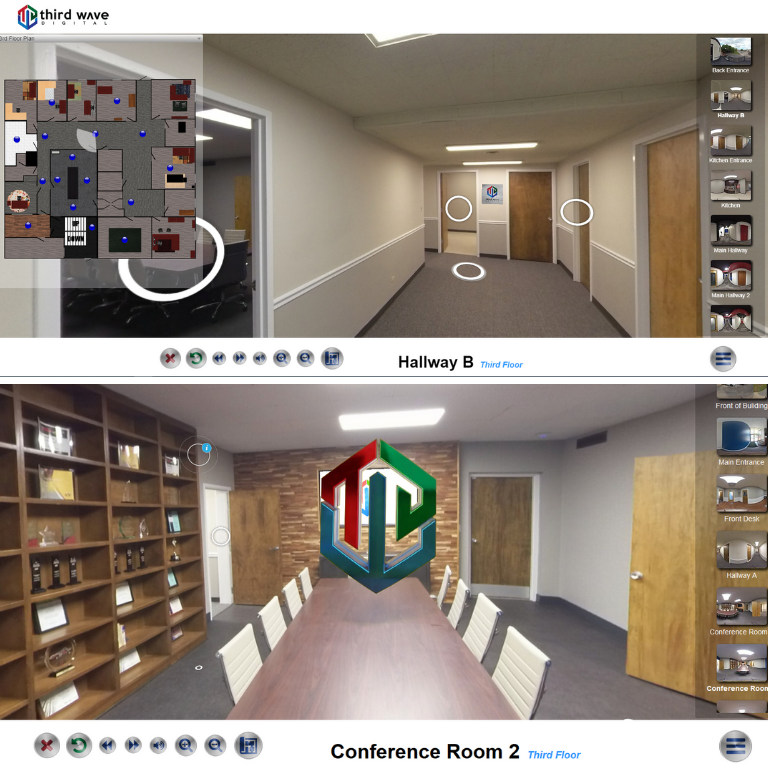 ---
Tags:
Third Wave Digital
virtual tour
---