Third Wave Digital Launches The Taco Shed Website!
Third Wave Digital is excited to announce the launch of The Taco Shed website!
Third Wave Digital partnered with The Taco Shed to create a modern, redesigned website presence with an online ordering functionality to showcase their impressive menu, attract new customers and allow customers to order online.
Third Wave Digital was able to create a striking design that presents the menu and catering information in a fun, yet informative and concise way that is organized to be user-friendly and easy to navigate.
CMS Platform
Third Wave Digital delivered a responsive site that is integrated with a content management system (CMS) that supports multiple plug-ins. The CMS platform is user-friendly and allows administrators to easily make changes to content to the home and interior pages.
Plug-Ins
The Taco Shed website include a rotator, communication forms, and photo gallery CMS plug-ins.
The custom rotator allows administrators to swap out photos that slide across the screen on the homepage and make edits to the text. The communication forms are used by users to order catering and apply for employment. The photo gallery allows administrators to update and change out photos to display the food, while also allowing the users to check out The Taco Shed's offerings. Third Wave Digital also provides monthly website hosting and support for this site to keep it up to date.
About The Taco Shed
The Taco Shed opened right next door to the Robins Air Force Base in early 2016 by Warner Robins native, Derrick Baas. While Derrick was in Texas he fell in love with local taquerias and the different variety of tacos they offered. He decided to bring the taste of Texas back home with him and open up his very own taqueria with high quality food for reasonable prices.
About Third Wave Digital
For over 20 years Third Wave Digital has been in the business of providing communication excellence to our clients through digital and traditional marketing & advertising services. Third Wave Digital is headquartered in Macon, Georgia and serves clients across the United States. Third Wave Digital offers a comprehensive array of services from website development, hosting and technical support to digital marketing and traditional advertising agency services. Specialty services include interactive exhibit design, print design and complete video production services. For more information contact Third Wave Digital at 1-888-578-7865 or at www.thirdwavedigital.com.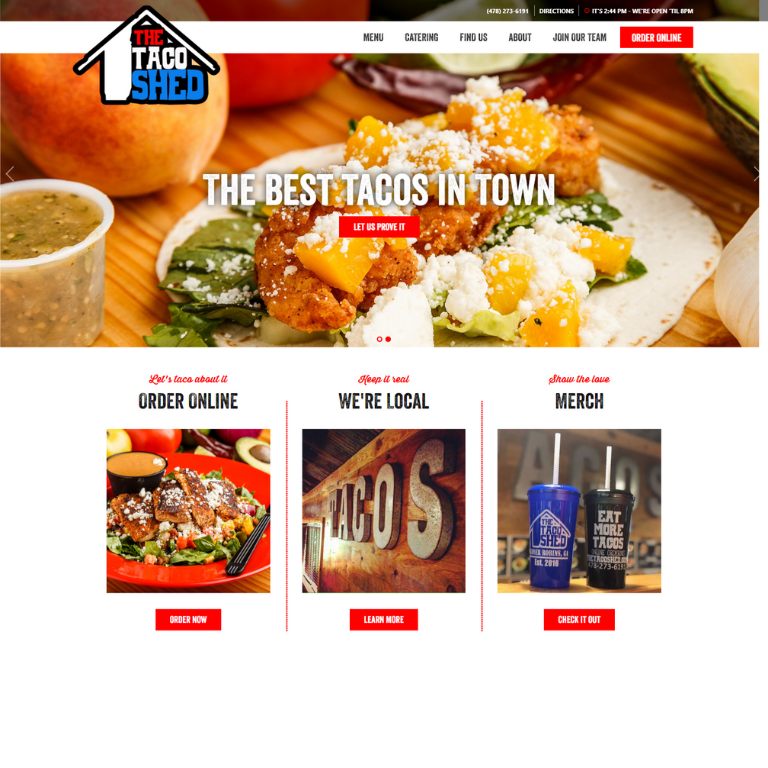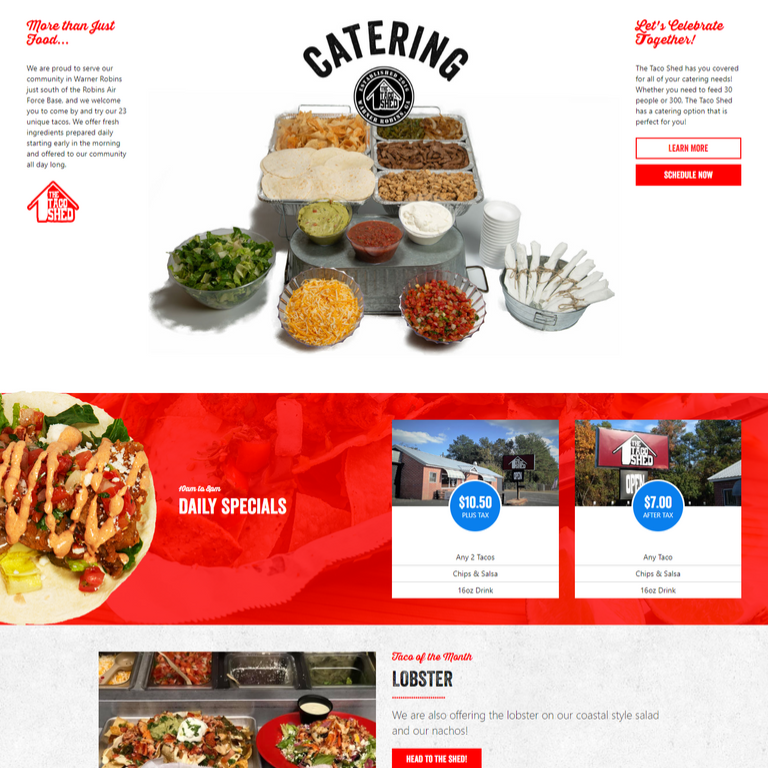 ---
Tags:
taco shed
warner robins
custom website
website development
Third Wave Digital
---