Third Wave Digital Launches The Sign Store Website!
Third Wave Digital is excited to announce the launch of The Sign Store Website!
The Sign Store teamed up with Third Wave Digital to create a modern, redesigned website that would function as an informative space where customers can see the latest work The Sign Store has to offer and get more information about projects and quotes.
Third Wave Digital delivered a responsive site with a custom design to give The Sign Store website an updated and creative new look incorporating a complete overhaul of the information architecture.
The new website is powered by TWD's content management system and supports a custom rotator tool for both the homepage slideshow and the interior page background images. A custom photo gallery template was programmed for their needs with a card style album cover to cleanly showcase complete work. Third Wave Digital provided migration and layout services. On-going services will include monthly hosting and support for any requested maintenance requirements.
Features Include:
Responsive Website Design
Photo Gallery Plug-ins
Web Hosting and Support
About The Sign Store
The Sign Store has been in the sign business since 1998 and have grown from a modest print shop run by two people into one of the largest full-service sign stores in the Southeast. On December 10th, 2018 we proudly merged with Wilcox Sign Company which brought additional leadership, skilled installers, and a fleet of installation trucks under one roof; enabling us to offer complete sign solutions with competitive pricing and quick turnarounds. Here at The Sign Store we make all sorts of signs. Little signs, big signs, signs that light up, signs you can hang on the wall, giant monument signs, pylon signs, LED signs, plaques, business cards, banners, and on and on.
About Third Wave Digital
For over 20 years Third Wave Digital has been in the business of providing communication excellence to our clients through digital and traditional marketing & advertising services. Third Wave Digital is headquartered in Macon, Georgia and serves clients across the United States. Third Wave Digital offers a comprehensive array of services from website development, hosting and technical support to digital marketing and traditional advertising agency services. Specialty services include interactive exhibit design, print design and complete video production services. For more information contact Third Wave Digital at 1-888-578-7865 or at www.thirdwavedigital.com.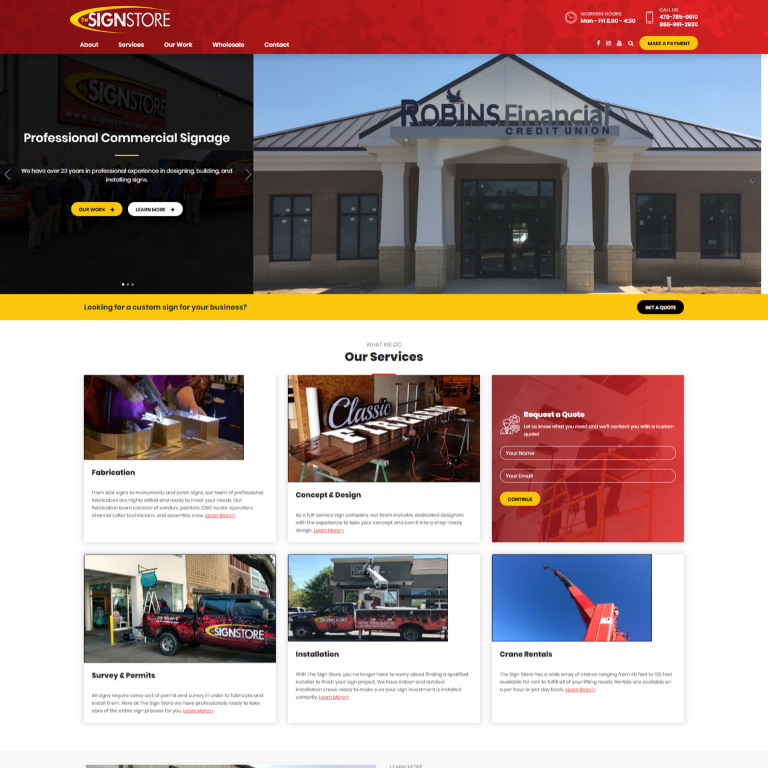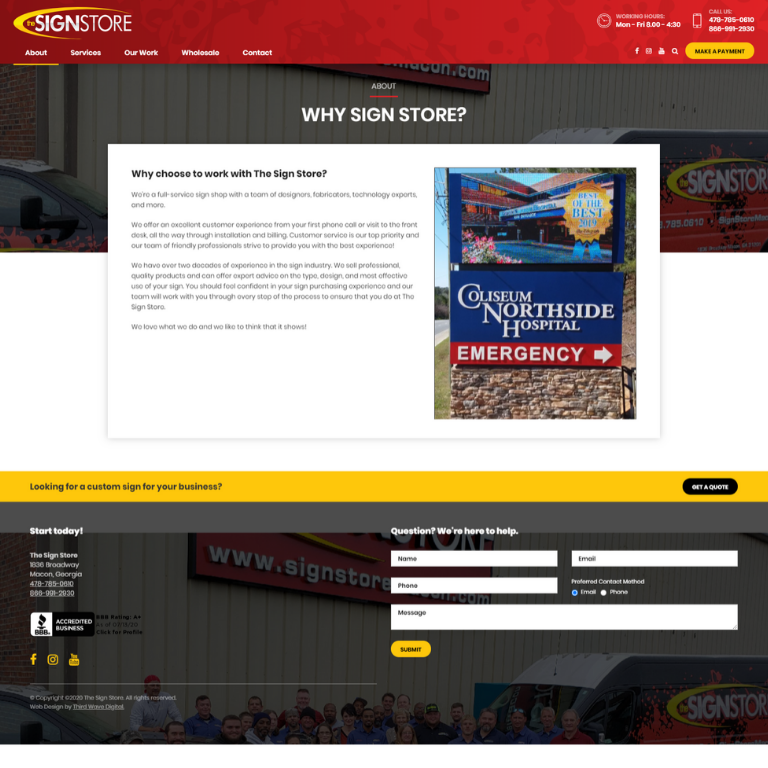 ---
Tags:
Third Wave Digital
the sign store
website
web design
---