Third Wave Digital Launches New Automation Product!
Timing is critical in the decision-making process. It becomes even more critical when technology is involved. Why you may ask? Because people have options. The more options a person has the shorter amount of time they spend looking at one brand. It is well known fact that the human attention span is less than that of a fish. That is why it is important to not only be present at the right time in the decision-making, but also send the right message.
Marketing Automation Services
Third Wave Digital is proud to announce that we now offer all-in-one Marketing Automation Services. As timely, personalized messages become ever more critical in the decision-making process, marketing automation provides a full-time automated employee to make sure all customers are tended to, even when you're off the clock. From creating dynamic landing pages that are optimized to capture leads, to visual workflows that are triggered by certain actions; you can rest assured that your potential customers, clients, or students are never forgotten about.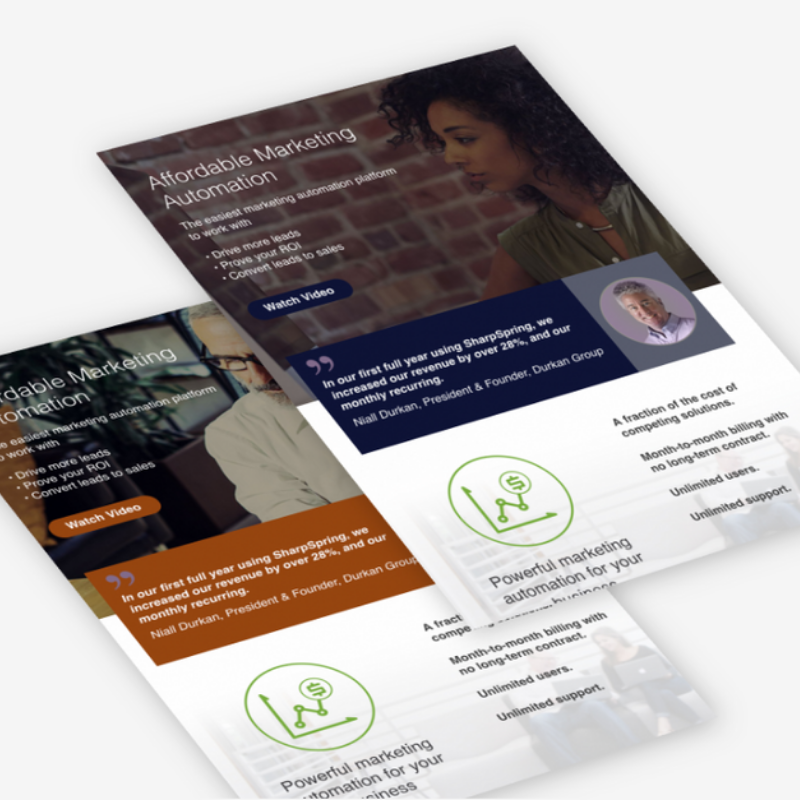 Email Automation
Communication is delivered via behavioral-based email automation. Once an interested party has filled out a form or has been imported into our system, custom-built visual work flows can trigger the start of the communication process. Want to send out an instant coupon to everyone who signs up for your mailing list? Automation can do that. Want to send an instant email once a known contact visits a particular page on your website? Automation can do that. Remember, email is not dead but one-size fits all email is.
With marketing automation you can send out product launches, special alerts, and responsive templates that will fit any device. The platform also offers custom merge variables, email analytics, and smart mail used for one-to-one communication.
Additional Optional Services Include:
Lead Scoring
Scoring based on interactions with your brand that is represented with a number score that can be seen through the platform's CRM.
Dynamic Forms
Forms that are built for conversions by allowing creation of custom fields to collect more data points, auto complete for known visitors and more.
Landing Pages
A feature that creates a series of linked pages, including thank you pages. They are optimized for all devices, fully integrated with the platform's CRM, and includes an HTML editor.
Visitor ID
Uses reverse IP lookup to identify the companies visiting your site, and provides you with contact info, names, emails, and phone numbers to track your known leads. This service also provides daily summary emails that specify current leads, important pages to boost important leads, and industries you want to target next. It also blocks from view all ISPs that are poor sales prospects.
Social Media Monitoring
Allows you to identify anonymous web visitors and identify your hot leads and brand advocates. Additionally, it allows you to identify social media effectiveness that goes beyond basic engagement, and it provides social media interaction that is based on first and last name instead of email.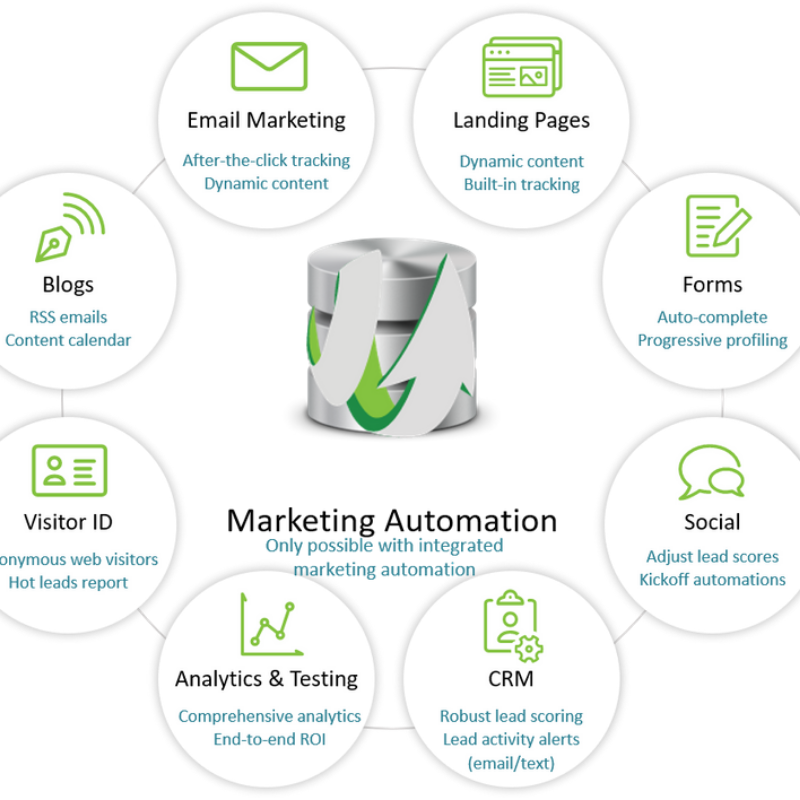 Depending on your needs, we can create a custom automation that works for your organization or brand. Contact us to get started on this all-in-one email marketing solution.
For over 20 years Third Wave Digital has been in the business of providing communication excellence to our clients through digital and traditional marketing & advertising services. Third Wave Digital is headquartered in Macon, Georgia and serves clients across the United States. Third Wave Digital offers a comprehensive array of services from website development, hosting and technical support to digital marketing and traditional advertising agency services. Specialty services include interactive exhibit design, print design and complete video production services. For more information contact Third Wave Digital at 1-888-578-7865 or at www.thirdwavedigital.com.
---
Tags:
digital marketing
email automation
automation services
---