Third Wave Digital Launches Monroe County Hospital Website!
Third Wave Digital is excited to announce the launch of the new Monroe County Hospital website!
Monroe County Hospital partnered with Third Wave Digital to revamp their website with a modern look that allows patients to easily access and navigate the site.
Content Management System
Third Wave Digital created a visually appealing, informative website that allows the hospital's administrators access to make changes to content and photos, add news, and post employment opportunities through the Content Management System.
Some of the goals for this website were to rebrand the hospital, showcase the recent improvements to the facilities and technology, and allow admins to make quick updates to the site internally.
Features include:
Responsive Website Design
Custom Employment Listing Application
News and Photo Gallery Plug-ins
Custom Contact Form
Web Hosting and Support
About Monroe County Hospital
The Monroe County Hospital provides compassionate community healthcare in Forsyth, Georgia to provide quality, cost-effective healthcare that is close to home for many rural families. The hospital opened its doors in 1954 and have been striving to serve the medical needs of their region ever since. In 2019 the hospital partnered with Navicent Health as an effort to rebrand and upgrade the facility to expand upon the needs of the community.

About Third Wave Digital
For over 20 years Third Wave Digital has been in the business of providing communication excellence to our clients through digital and traditional marketing & advertising services. Third Wave Digital is headquartered in Macon, Georgia and serves clients across the United States. Third Wave Digital offers a comprehensive array of services from website development, hosting and technical support to digital marketing and traditional advertising agency services. Specialty services include interactive exhibit design, print design and complete video production services. For more information contact Third Wave Digital at 1-888-578-7865 or at www.thirdwavedigital.com.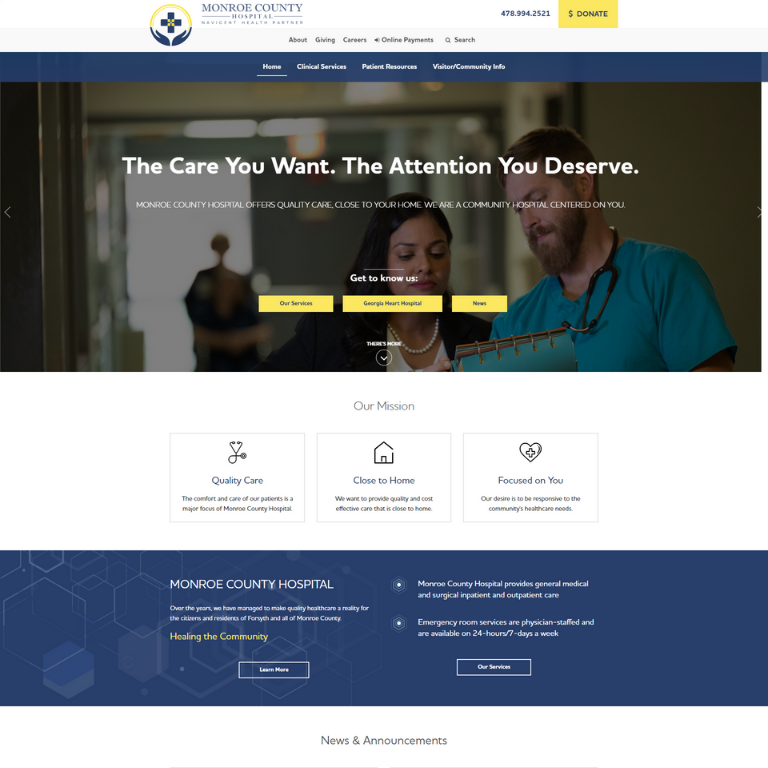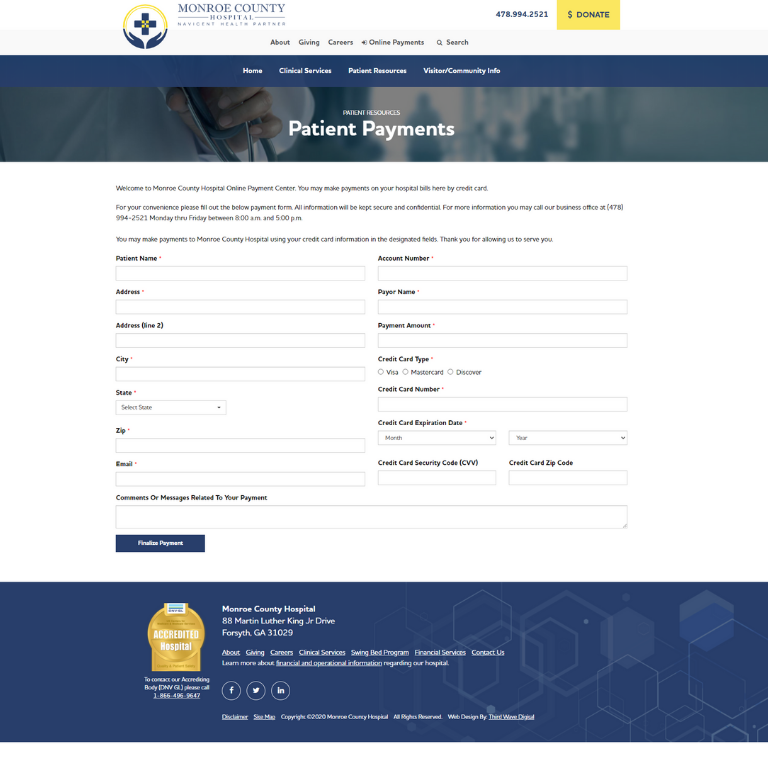 ---
Tags:
Third Wave Digital
Monroe county
Monroe county hospital
website
---