Third Wave Digital Launches Georgia Mountain Coaster!
Third Wave Digital is excited to announce the launch of the Georgia Mountain Coaster website!
Georgia Mountain Coaster partnered with Third Wave Digital to create a custom website that would showcase where Georgia Mountain Coasters visitors can stay up to date on the latest information.
Third Wave Digital delivered a responsive website with a custom design that is powered by TWD's content management system; making it easiest to create updates. One of the CMS plug-ins features News and Press tool, which allows for press release posts to be pulled to the homepage for more customer views. Another plug-in used by the new site is a Photo Gallery manager. The photo gallery allows administrators to update and change out photos to display the coaster and its happy riders.
Third Wave Digital will continue to provide services for the new site with on-going support and monthly website hosting.
Features
Responsive website with custom design
News and Press Release Plug- Ins
Photo Gallery Plug- In
About Georgia Mountain Coaster
Georgia Mountain Coaster is now open just two hours north of Atlanta, in Helen. An alpine coaster is similar to a roller coaster, in that the cart moves along a tubular steel rail system, except the rider controls the speed, which tops out at 25 mph. Georgia Mountain Coaster's experience was designed by Wiegand Sports, who have built more than 150 alpine coasters all over the world.
About Third Wave Digital
For over 20 years Third Wave Digital has been in the business of providing communication excellence to our clients through digital and traditional marketing & advertising services. Third Wave Digital is headquartered in Macon, Georgia and serves clients across the United States. Third Wave Digital offers a comprehensive array of services from website development, hosting and technical support to digital marketing and traditional advertising agency services. Specialty services include interactive exhibit design, print design and complete video production services. For more information contact Third Wave Digital at 1-888-578-7865 or at www.thirdwavedigital.com.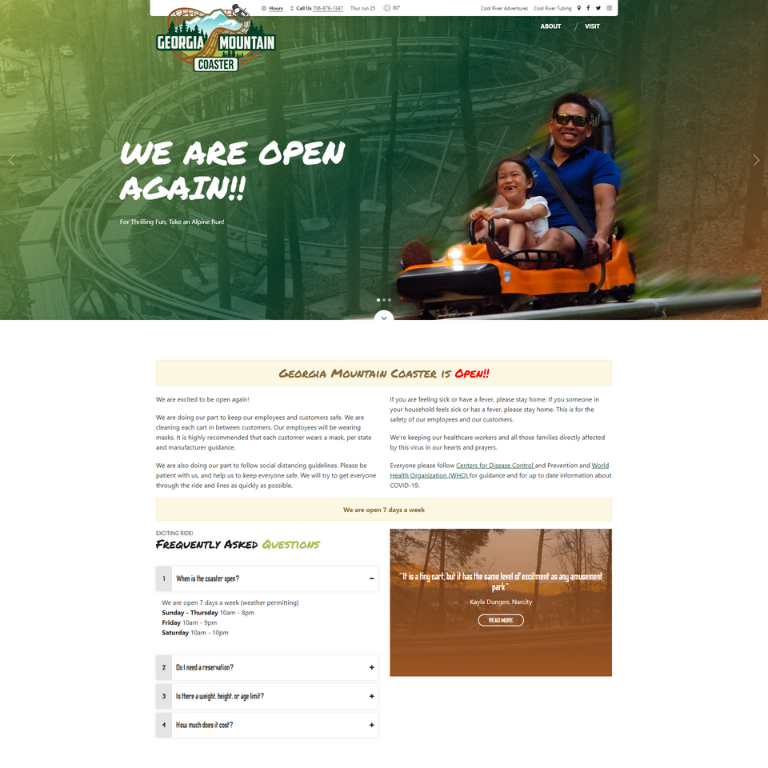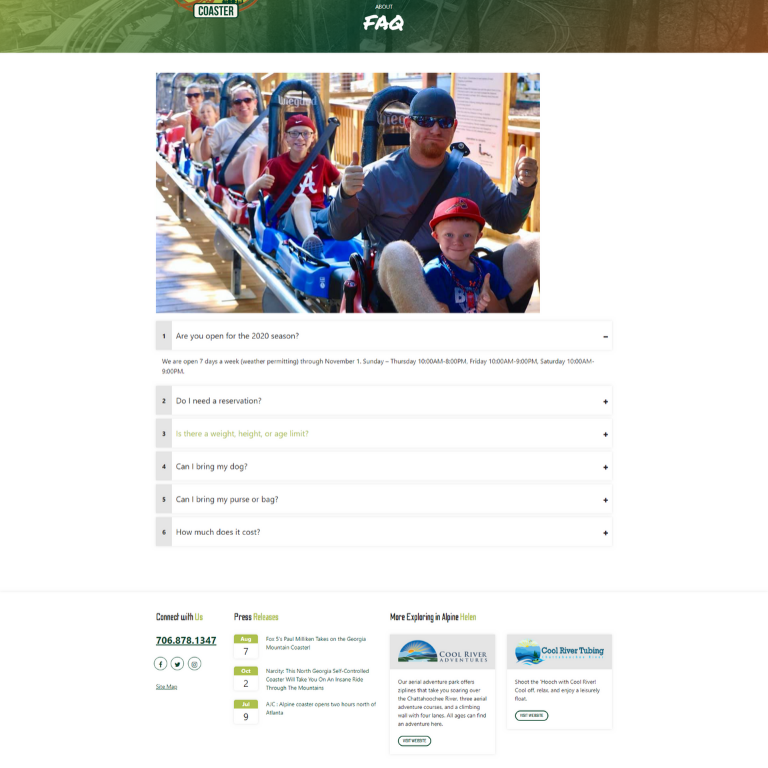 ---
Tags:
Third Wave Digital
georgia mountain coaster
website
web design
---