Third Wave Digital Celebrates " Myron Bennett Day"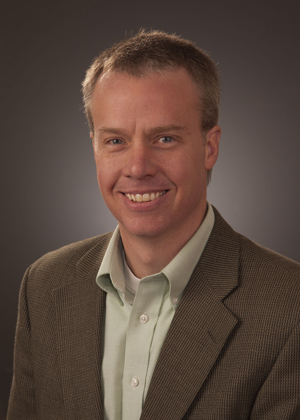 On April 2nd, 2013, Third Wave Digital's Director of Creative Services, Myron Bennett, marked his 15th year as an employee of the company. Myron's anniversary was celebrated by a companywide proclamation that April 2nd was official "Myron Bennett Day" at Third Wave Digital and a luncheon in his honor was attended by all employees as well as Myron's wife Donna Bennett. In addition to being lavished with praise from his fellow co-workers Myron was presented with a special surprise by the President of Third Wave Digital, Bart Campione. As a token of esteem for Myron's unswerving dedication to the company, Mr. Campione presented Myron with a stock certificate that official made him a part owner of Colbarton Corporation (The parent corporation for Third Wave Digital, Third Wave Campus Tours and Third Wave Advertising). As Creative Director, Bennett has consistently lead the Third Wave team to higher standards of excellence in all areas of operation and has most recently been instrumental in bringing national attention to the company with Best In Class awards presented by the Interactive Media Awards competition. His eye for detail and exacting standards for customer service has become a cornerstone of the Third Wave culture.

"It has been a pleasure and honor to work with someone as talented as Myron over the past 15 years. By becoming a part owner of the company it is my sincere hope that Myron will someday take over the reins of leadership at Third Wave Digital. I'm looking forward to the next 15 years of partnership with Myron and the rest of our team as we continue to grow Third Wave into a regionally recognized company" stated Bart Campione, President of Third Wave Digital.

"I feel very fortunate to have been able to work in such a creative and collaborative environment for the past 15 years," said Myron Bennett. "It's humbling to look back and see what the company has achieved in that time and it's exciting to be where we are today. I look forward to being a part of the Third Wave's continued success and growth in the years to come."

About Third Wave Digital

Third Wave Digital is a comprehensive web design, development and support company specializing in complex web presence creation for small to mid-sized businesses and universities. Third Wave Digital is a division of Colbarton Corporation which offers full service advertising agency services though Third Wave Advertising and complete web hosting solutions through Third Wave Host. Third Wave Digital is headquartered in Macon, Georgia with satellite offices in Atlanta, Georgia and Orlando, Florida. For more information about Third Wave, call 888-578-7865 , click www.twd3.com or e-mail info@thirdwavedigital.com.


---
---