Third Wave Digital Celebrates Grand Opening in Downtown Macon
MACON, GA, October 10, 2022 – Third Wave Digital, Central Georgia's foremost comprehensive creative agency, is pleased to announce that as we continue to celebrate 25 Years of Business, there's no better time to highlight our new offices in Downtown Macon, Third Wave Plaza!
Although we officially moved to our new location in the Spring of 2020, COVID delayed our official ribbon cutting and the ongoing pandemic precautions placed our Grand Opening plans on hold indefinitely.
However, our move to Downtown Macon during the pandemic revealed the resiliency of our team. Each employee packed their non-essential office items in moving boxes, while loading up their essential office items to take home for an uncertain future, but our dedication to our clients to navigate new challenges never wavered.
Now, over two years since closing the doors to our Hardeman Ave historic home that served as our office for many years, Third Wave Digital joined with the Greater Macon Chamber of Commerce to officially announce our arrival in Downtown Macon and highlight our new office building, Third Wave Plaza. Third Wave Plaza provides three floors of office space for our teams of top professionals to service our clients needs effective and efficiently.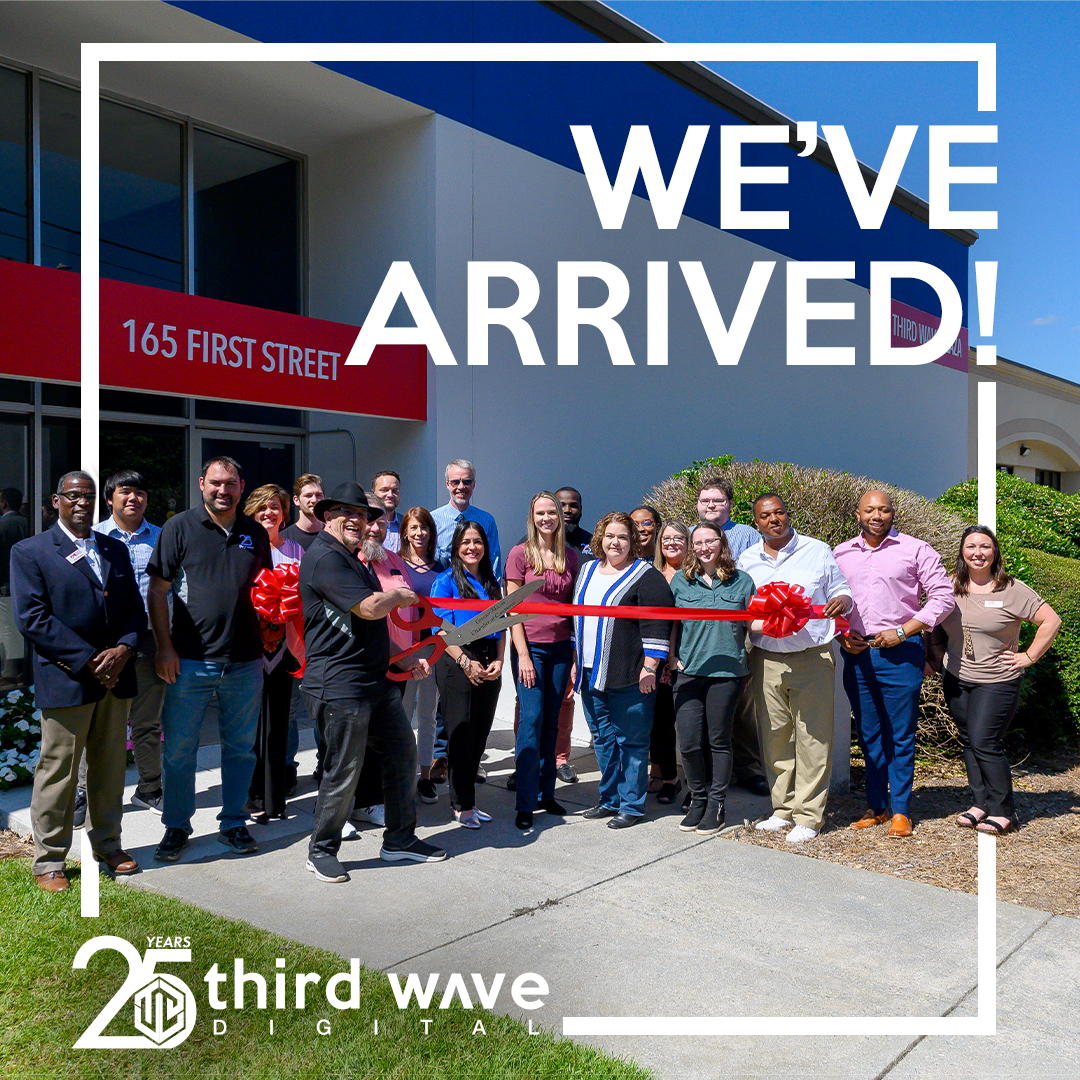 We are so excited to be a part of Downtown Macon and thank the Greater Macon Chamber of Commerce for taking the time to celebrate with us. Using technology and software that we mastered during the pandemic, we invite you to take our virtual tour: http://thirdwavedigital.vrtoursrvr.com/tour/
About Third Wave Digital
For 25 years Third Wave Digital has been in the business of providing communication excellence to our clients through digital and traditional marketing & advertising services. Third Wave Digital is headquartered in Macon, Georgia and serves clients across the United States. Third Wave Digital offers a comprehensive array of services from website development, hosting and technical support to digital marketing and traditional advertising agency services. Specialty services include complete video production and post-production editing facilities, licensed drone operators and 2D-3D animation capabilities. For more information, contact Third Wave Digital at 1-888-578-7865 or at www.thirdwavedigital.com.
---
Tags:
Third Wave Digital ribbon cutting
Macon marketing agency
Macon advertising agency
Third Wave Digital
---