Third Wave Digital Announces the Launch of Two New Community Service Board Websites
Third Wave Digital continues to expand its expertise of specialty websites with the launch of two new Community Service Board (CSB) websites: Georgia Pines Community Service Board and Lookout Mountain Community Service. Along with two previously launched sites, River Edge Behavioral Health Center and View Point Health, Third Wave has established a solid understanding of Community Service Board website design needs when it comes to providing information about mental health services, substance abuse disorder management, and developmental disability services.


Georgia Pines' website, http://www.georgiapines.net/, showcases a rich, custom design that is powered by Third Wave's TWD.CMS5 content management system. This allows Georgia Pines to easily update their information to keep it fresh and relevant. The site features a user-friendly navigation allowing users and staff to effortlessly acquire information whether it be an overview of services or referral procedures. This site also includes access to a custom created employee portal giving employees access important links, forms and training information.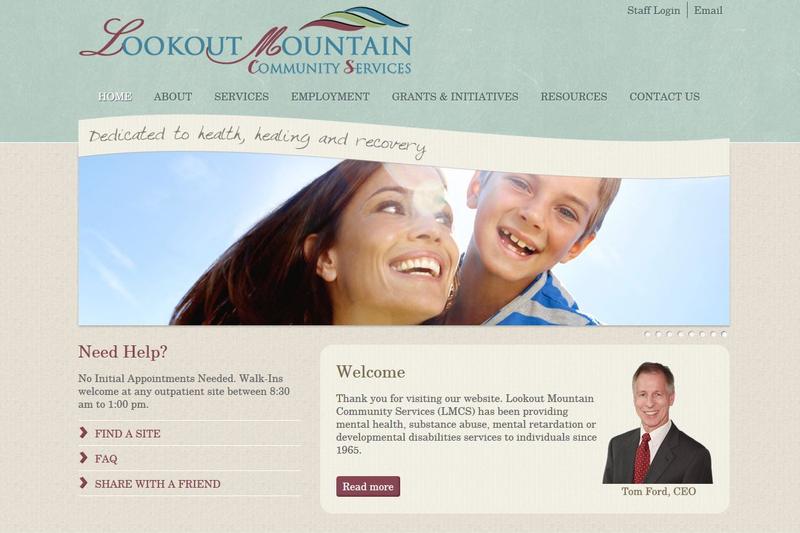 Another recently launched website, Lookout Mountain Community Services http://www.lmcs.org/ highlights a slideshow, a welcome message from the CEO and quick links making information easy to find on the homepage. This website also features a news and press tool, social media links, job opportunities, and information regarding grants given to Lookout Mountain. Members of the public can access resources for their community, information about developmental disabilities and resources for veterans among many others.

Other Community Service Board websites developed by Third Wave Digital include River Edge Behavioral Health Center (https://www.river-edge.org/) and View Point Health (https://www.myviewpointhealth.org/). Both website offers administrators a way to stay connected with their employees and reduce printed materials through a secure employee only section. The Employee Only micro-site connects employees to important emails, updates and event information. Additionally, RENH also offers a secure subsection that allows employees to gain access to leave balances, W2 forms and time sheets. Administrators update information easily with the TWD.CMS5 content management system.

View Point Health's website houses multiple graphic links, a 30 second overview video – scripted and produced by Third Wave – and an overview of the latest View Point news – right on the site's home page. Additionally, a custom search feature allows visitors or employees to find facilities near them using either search by services offered or county location.

"This site helps make us a competitive provider in the communities we serve. It gives us a fresh look and design. Our team thoroughly enjoyed working with TWD in making our vision a reality. We've received great feedback from staff and gladly promote our site to our partners," said View Point Health C&A Director Chad Jones.

Georgia's Community Services Boards are a resource for providing mental health services, substance abuse disorder management, and developmental disability services. These operations are community based so as to provide localized support for those needing these services. This also allows clients to remain close to home and with as little restrictions as possible.

About Third Wave Digital

Third Wave Digital is a comprehensive web design, development and support company specializing in complex web presence creation for small to mid-sized businesses and universities. Third Wave Digital is a division of Colbarton Corporation which offers full service advertising agency services though Third Wave Advertising and complete web hosting solutions through Third Wave Host. Third Wave Digital is headquartered in Macon, Georgia with satellite offices in Atlanta, Georgia and Orlando, Florida. For more information about Third Wave, call 888-578-7865 , click www.twd3.com or e-mail info@thirdwavedigital.com.


---
---