Third Wave Advertising announces addition of Molly McWilliams Wilkins as Account Executive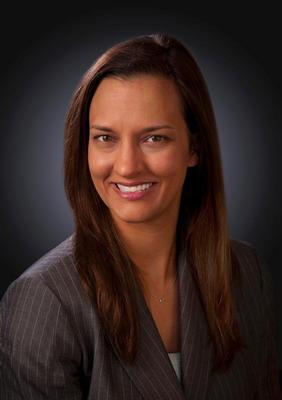 Third Wave Advertising, Central Georgia's most comprehensive advertising agency and Internet marketing firm, today announces the addition of Molly McWilliams Wilkins as Account Executive. Wilkins brings a wealth of online marketing experience as well as social media marketing knowledge to the Third Wave team. She also has years of writing experience has been widely published in multiple publications.
In her new role with Third Wave, Wilkins will be primarily responsible for web and creative services sales & management. Wilkins will also coordinate Third Wave's marketing efforts, social media campaign management, and public relations.
Wilkins is a Macon native who studied Political Science and History at Mercer University. In addition to her extensive knowledge of social media campaign management, Wilkins has also contributed to numerous Macon publications such as The Telegraph, Macon Magazine, Georgia Family Magazine, and The 11th Hour. She currently has a column in Macon Food and Culture Magazine and maintains multiple blogs.
"Molly's experience in the local market as well as her social media marketing expertise will be a valuable asset to Third Wave's clients," Bart Campione, President of Third Wave Advertising said.
About Third Wave
Third Wave Digital is a comprehensive web design, development and support firm specializing in complex web presence creation for small to mid-sized businesses and higher education institutions. Third Wave Digital is a division of Colbarton Corporation which offers full service advertising agency services through Third Wave Advertising, and complete Web hosting solutions through Third Wave Host. Third Wave Digital is headquartered in Macon, Georgia with satellite offices in Atlanta, Georgia and Orland, Florida. For more information about Third Wave Digital, call 888-578-7865, click http://www.twdcampustours.com/ or email info@thirdwavdigital.com.
The materials found in this digital press collection are copyright owned, held, or licensed by the Colbarton Corporation and are available for personal, non-commercial, and educational use, provided that ownership of the materials is properly cited. Any commercial use of the materials without the written permission of Colbarton Corporation is strictly prohibited. For permission to use specific materials, please contact info@thirdwavedigital.com.
Copyright© 2013 Third Wave Digital

---
---