Third Wave Advertising announces addition of Greg Dinkins as Production Assistant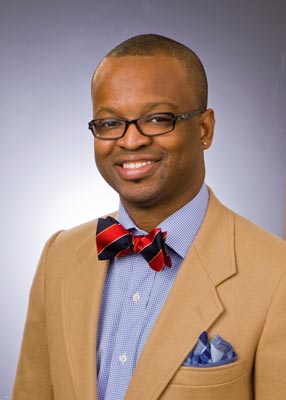 Third Wave Advertising, Central Georgia's most comprehensive advertising agency and Internet marketing firm, today announces the addition of Greg Dinkins as Production Assistant. Dinkins has made a name for himself in the Middle Georgia area as an accomplished producer, director and editor and brings more than 15 years of experience to the Third Wave team.
In his new role, Dinkins is responsible for producing, editing and directing video and audio projects for Third Wave. He will serve as assistant to the Director of Creative Services and work hand-in-hand with agency support staff. In addition, Dinkins will use his extensive background in broadcast to bring an expert eye and passion for quality to Third Wave's web production arm as well as agency broadcast productions.
Dinkins received his BFA in Mass Media from Valdosta State University in 2001 and is currently pursuing his Masters in Motion Media Design from Savannah College of Art and Design (SCAD). Putting his education to work, he has created and produced numerous successful advertising campaigns for businesses and organizations including: commercials, public service announcements, corporate videos, and original long format programming.
"Greg has an eye for detail and the creative flair that has become the hallmark of the Third Wave brand. With him on board, we're able to offer a greater depth of resources and enhanced creativity to clients," Third Wave Director of Creative Services Myron Bennett said.
About Third Wave Digital
Third Wave Digital is a comprehensive web design, development and support company specializing in complex web presence creation for small to mid-sized businesses and higher education institutions. Third Wave Digital is a division of Colbarton Corporation which offers full service advertising agency services though Third Wave Advertising, and complete Web hosting solutions through Third Wave Host. Third Wave Digital is headquartered in Macon, Georgia with satellite offices in Atlanta, Georgia and Orlando, Florida. For more information about Third Wave, call 888-578-7865, click
www.twd3.com
or e-mail
info@thirdwavedigital.com
.
---
---