Third Wave Advertising Welcomes Alena Tyson as Marketing Assistant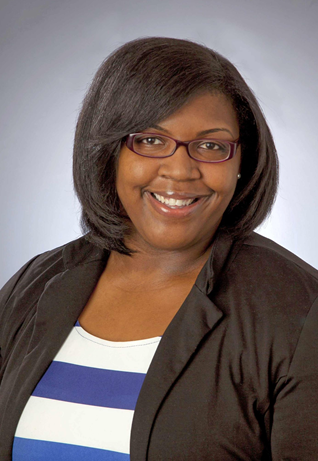 Third Wave Advertising is excited to announce its newest addition to its digital media team, Alena R. Tyson. Alena will be serving as the new marketing assistant for the advertising agency division. Alena is a recent graduate of Mercer University with marketing internship experience from the Macon Economic Development Commission, Greater Macon Chamber of Commerce and the Georgia Chamber of Commerce.
As the new marketing assistant, Alena will be assuming the duties of liaison with the current client base, coordinating traditional media and digital marketing campaigns, assisting with day-to-day operations and expanding internal brand awareness of Third Wave Digital's digital media products and services.
Described as positive, outgoing and detail-oriented, Alena is eager to develop and utilize her skills for the prosperity of Third Wave's clients.
"It feels like home here. Joining an agency with four Mercer alumni covering several generations of experience made joining Third Wave an easy decision. I'm dedicated to serving the local community and I'm glad I get to do so with such an exceptional company that focuses on bringing the best products and digital services to businesses in the Middle Georgia area and beyond," Alena states enthusiastically.
Company founder and president, Bart Campione, has this to say about the newest member of the Third Wave team; "We put a lot of time and effort into selecting the right candidate for this important position. Alena checked off all of our requirements and the fact she received her education at Mercer and formative experience here in our local market was an added bonus. We expect great things out of Alena and are confident she will become a valuable asset to our clients".
Third Wave a full services Digital Media Agency with is headquartered in Macon, Georgia with operations in Atlanta, Georgia and Orlando, Florida. Third Wave Advertising is a subsidiary of Colbarton Corporation which also offers complete web development and hosting support as well as interactive exhibit design services through its Third Wave Digital division. For more information contact Third Wave Advertising at 1-888-578-7865 or at http://www.twd3.com.
---
---