Third Wave Advertising Announces Promotion of Johanna Anderson
For Johanna Anderson, being able to transition between several different projects is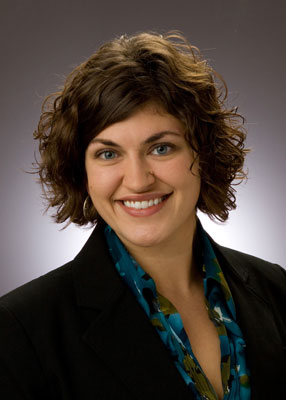 an essential part of the job. As the newly promoted Marketing Coordinator for Third Wave Advertising – central Georgia's most comprehensive advertising agency and Internet marketing firm - juggling tasks like social media outreach, managing website development projects and developing creative ways to help promote clients is all in a days work.
Over the last several months Anderson, who originally joined the Third Wave team as a Marketing Assistant, has helped grow the company's social media presence and develop new resources to help keep both clients and the community informed about developments in the advertising and web development industries.
In addition, Anderson is responsible for coordinating all of the company's marketing efforts, project and client management, coordination of media traffic, prospective client qualification and providing support to Third Wave's senior management team. Anderson also uses her extensive writing skills to produce scripts for radio and television commercials and develop content for the numerous websites created by Third Wave Advertising.
Anderson is a graduate of Georgia State University in Atlanta where she received a BA in Journalism and Public Relations. An award-winning writer, she also publishes regular articles in area magazines.
Bart Campione, President of Third Wave Advertising, had this to say about Anderson and Third Wave's growth: "Johanna brings to our team an enthusiasm and passion for quality that is the hallmark of success at Third Wave."
Third Wave Digital is a comprehensive web design, development and support company specializing in complex web presence creation for small to mid-sized businesses. Third Wave Digital is a division of Colbarton Corporation which offers full service advertising agency services though Third Wave Advertising and complete web hosting solutions through Third Wave Host. Third Wave Digital is headquartered in Macon, Georgia with satellite offices in Atlanta, Georgia and Orlando, Florida. For more information about Third Wave, call 888-578-7865, click www.twd3.com or e-mail info@thirdwavedigital.com.
---
---