Something to Shout About: TWD releases App for El Grito Chicken Fajita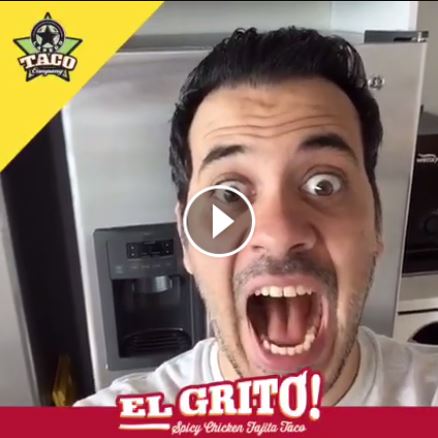 Third Wave Digital recently unveiled a new app dubbed "El Grito" designed for convenience store giant Stripes. Stripes approached Third Wave Digital seeking assistance in developing an app to be used in its promotion of the El Grito spicy chicken fajita. The concept? An app that features the audio track of multiple traditional Mexican shouts, or "gritos,"that users match with their own faces for hilarious results. Fans record their best Grito and then submit it to the Stripes Facebook contest page for an opportunity to win prizes. The catch? A daunting four week time frame to take it from concept to delivery to the app store. Third Wave Digital accepted the challenge and delivered the app to both Apple and Google app stores in record time.

About Stripes Convenience Stores
The Company operates over 630 convenience stores in Texas, New Mexico and Oklahoma, over 580 under the Stripes® banner and 47 under the Sac-N-Pac banner. Restaurant service is available in over 400 of its stores, primarily under the proprietary Laredo Taco Company® brand. For more information about Stripes® Convenience Stores visit www.stripesstores.com.
About Third Wave Digital
Third Wave Digital is a comprehensive media design company specializing in a wide array of digital media competencies including digital video production, responsive website design & development, content management system development & support and complete web hosting services. Third Wave Digital clientele represents a diverse cross section of mid to large sized businesses seeking award winning creative services in the areas of web design and digital media. Third Wave Digital is headquartered in Macon, Georgia with satellite offices in Atlanta, Georgia and Orlando, Florida. For more information about Third Wave, call 888-578-7865, click www.twd3.com or e-mail info@thirdwavedigital.com.
---
---