Sam Williams Inducted into Honors Society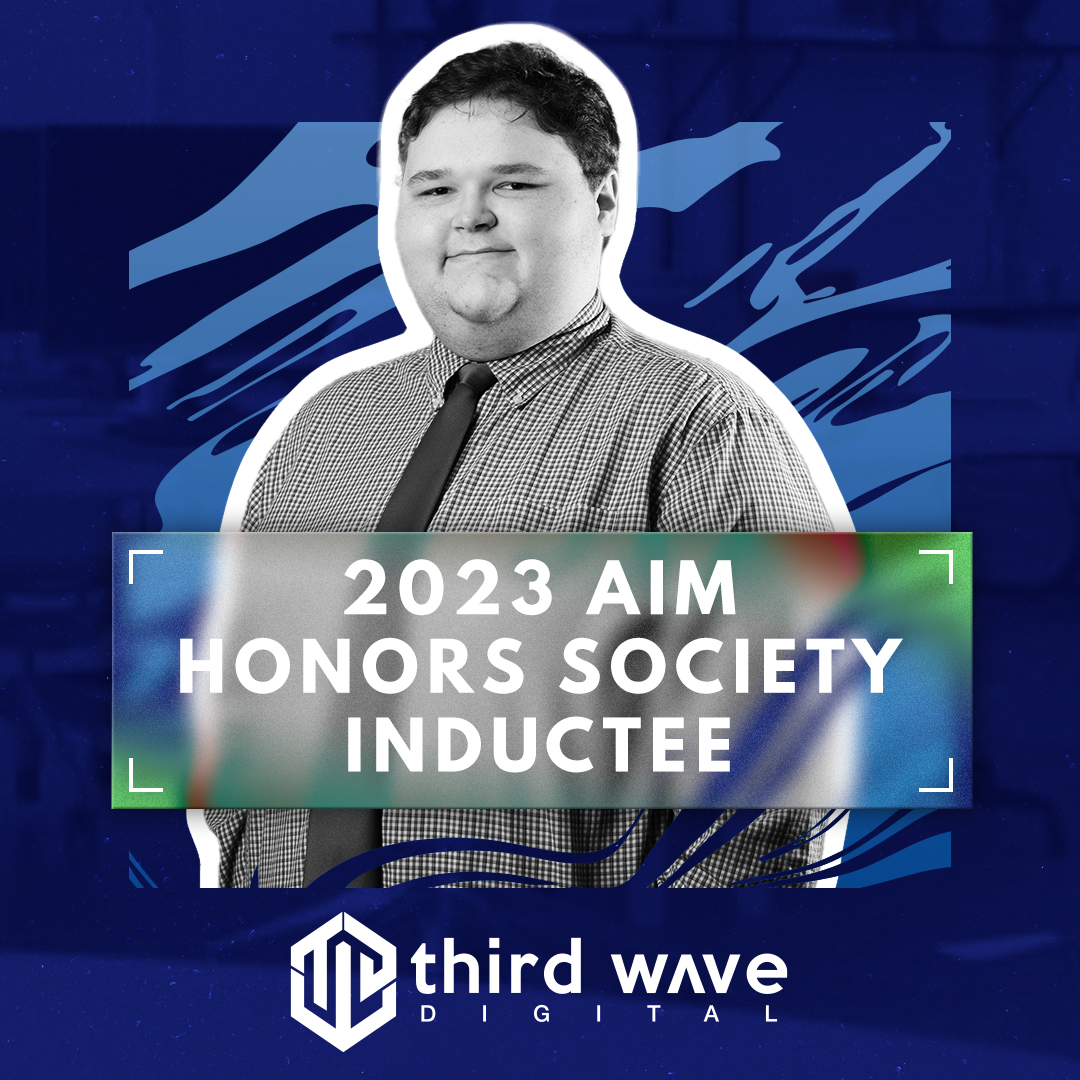 MACON, GA, April 17, 2023 – Sam Williams of Third Wave Digital is being inducted into the Honors Society on April 18, 2023. Upon extending congratulations to Sam for this outstanding accomplishment, he proceeded to explain the implications of gaining membership in the Alpha Iota Mu Honors Society.
I've worked at Third Wave Digital since May of 2022. I started as an intern while pursuing my degree in Software Engineering from Middle Georgia State University, helping with support tickets, IT related tasks, and some small amounts of coding. In July of 2022, I was hired full-time as a Web Developer and IT Assistant. In this role, I develop code for new client websites, help maintain and support current websites, act as a go-to for IT related tasks and questions and help manage and develop our internal IT related infrastructure.
I'm graduating with honors in May and on Tuesday, April 18th I'm being recognized as an inductee to the Alpha Iota Mu (AIM) Honors Society, Middle Georgia State University chapter. According to Kevin Floyd (2017), "Inductees are recommended by faculty members after meeting the required 3.85 GPA and demonstrated commitment to the university and AIM's core values: Integrity, Benevolence, Society, Stewardship, Engagement, Adaptability, and Learning." The goal of AIM as an honors society is to "recognize outstanding achievement in the field of Information Technology".
About Alpha Iota Mu Honors Society
Alpha Iota Mu is the international information technology and information systems honors society. Middle Georgia State University is one of two universities in Georgia that are accepted chapters. The first members inducted from MGSU were in Spring 2017. AIM originated as the International Academy of Information Management (IAIM) in 1996 at Indiana State University.
About Third Wave Digital
For over 25 years Third Wave Digital has been in the business of providing communication excellence to our clients through digital and traditional marketing & advertising services. Third Wave Digital is headquartered in Macon, Georgia and serves clients across the United States. Third Wave Digital offers a comprehensive array of services from website development, hosting and technical support to digital marketing and traditional advertising agency services. Specialty services include complete video production and post-production editing facilities, licensed drone operators and 2D-3D animation capabilities. For more information, contact Third Wave Digital at 1-888-578-7865 or at www.thirdwavedigital.com.
---
Tags:
Middle Georgia State University
Software Engineering
Alpha Iota Mu Honors Society
Sam Williams Alpha Iota Mu Honors Society
Third Wave Digital
---