Nailed it: TWD brings L.E. Schwartz and Son web presence forward and upward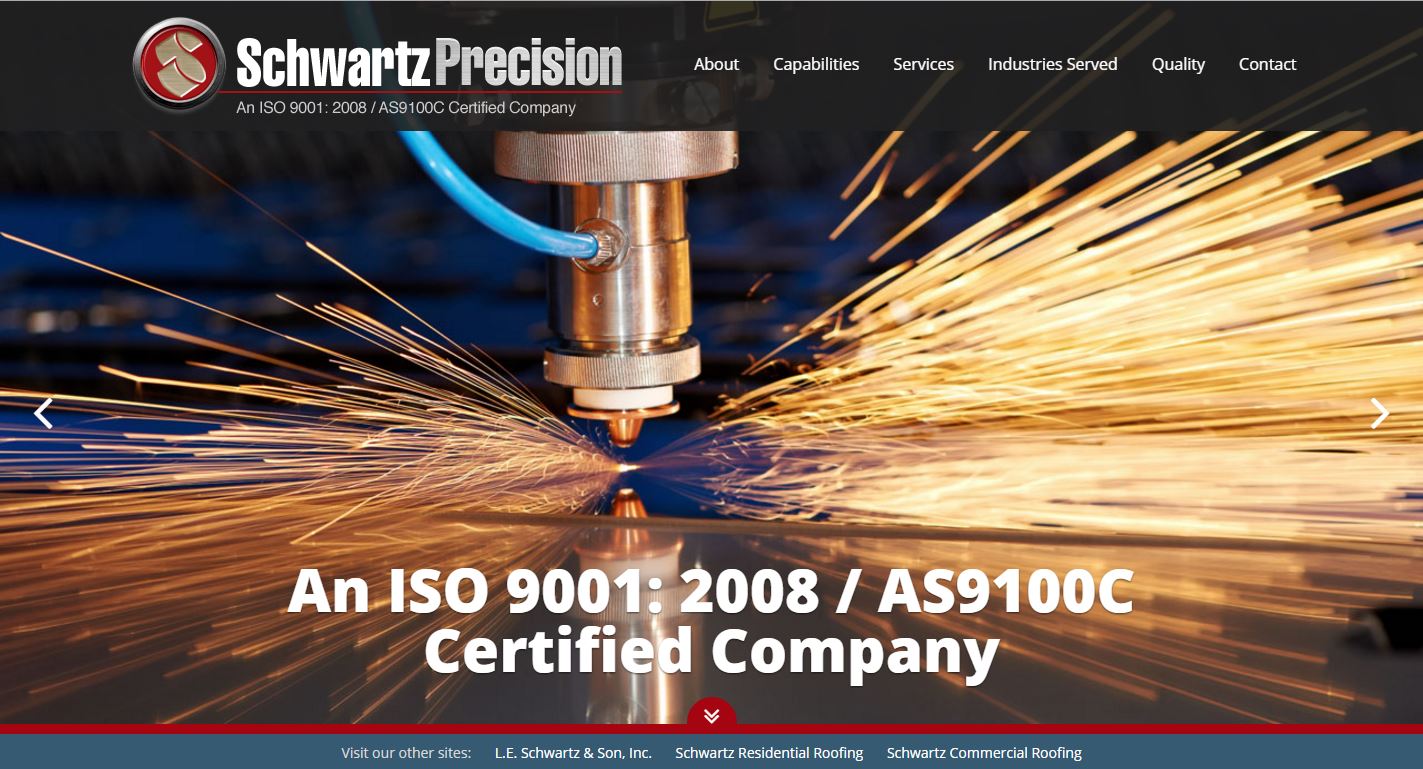 L.E Schwartz and Son knows a thing or two about how to run a successful business. It all began in 1910 with one man, Louis Ervin Schwartz, a motorcycle and a business plan. Today, a century later his plan has proven to be a successful, his business spans three successful branches ranging from residential roofs to custom sheet metal products. The L.E Schwartz story may take place over a 100 years but their relationship with Third Wave is steeped in history as well. L.E Schwartz came to Third Wave almost 15 years ago for their first professional website, now on its third iteration, the relationship still holds up tp the elements.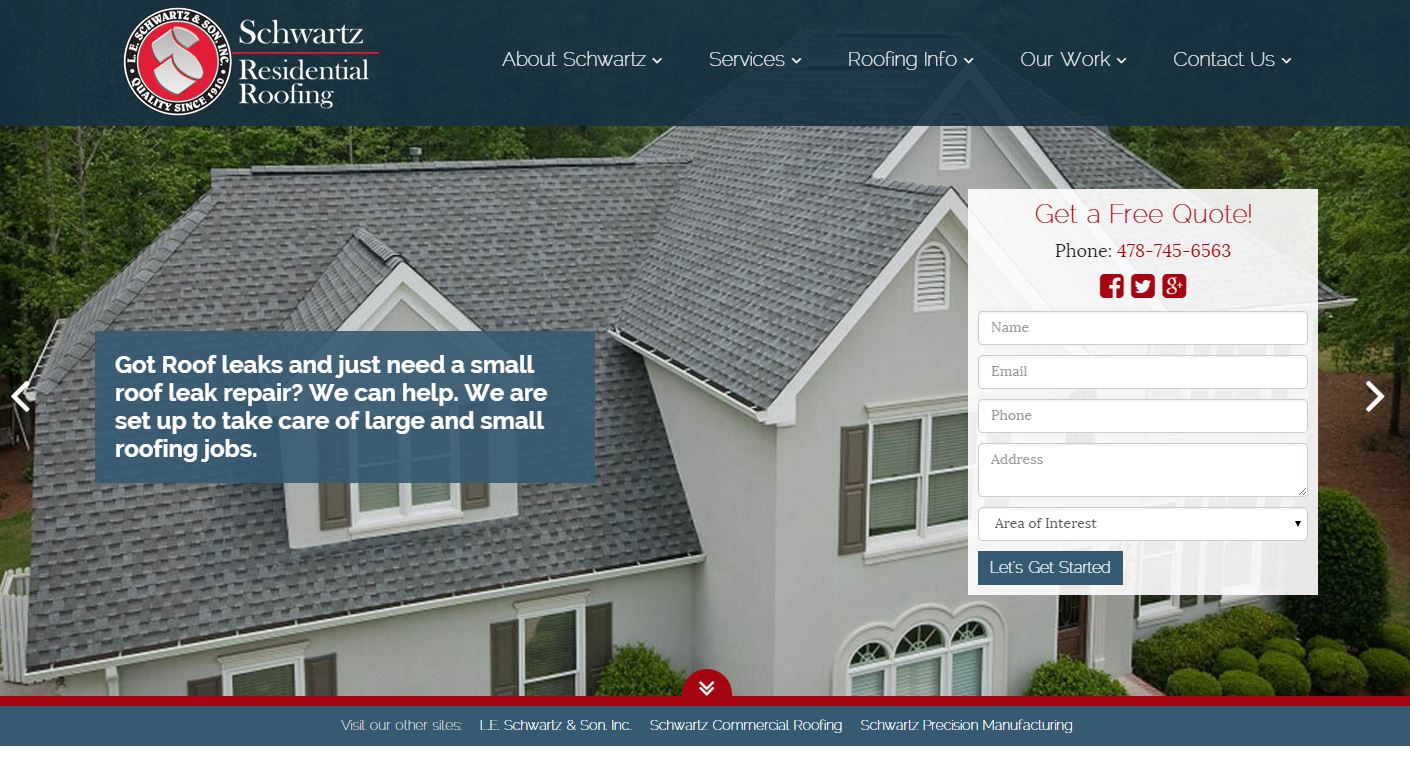 Redesigning websites for all of Schwartz divisions proved a challenge, but one that Third Wave was more than eager to take on. A total of four websites would be built: Schwarz Corporate (leschwartz.com), Schwartz Residential Roofing (schwartzroofing.com), Schwartz Commercial Roofing (lesroofing.com) and Schwartz Precision Manufacturing (schwartzprecision.com). TWD's project manager worked with the Schwartz team of representatives from each division to decide on a website design that would suit each division.
The Residential website was given a separate template to suit the business to consumer business; it was outfitted with a contact form that is front and center. Extensive SEO work was also done using TWD's Content Management System. The remaining website were outfitted with one cohesive design that was modified to use imagery to portray their exact business.
About L.E. Schwartz & Son
L.E. Schwartz & Son, Inc. is one of the most highly regarded manufacturers and installers of custom sheet metal products and systems in the nation. The company is a premium installer of commercial and industrial roofing products and systems with an excellent history that spans over 100 years. L. E. Schwartz & Son, Inc. employees implement roofing maintenance programs that help maintain and protect our customer's roofing systems in a highly cost efficient manner. The company has gained a strong national reputation as one of the best restorers of historic, architecturally significant roofing systems.
About Third Wave Digital
Third Wave Digital is a comprehensive media design company specializing in a wide array of digital media competencies including digital video production, responsive website design & development, content management system development & support and complete web hosting services. Third Wave Digital clientele represents a diverse cross section of mid to large sized businesses seeking award winning creative services in the areas of web design and digital media. Third Wave Digital is headquartered in Macon, Georgia with satellite offices in Atlanta, Georgia and Orlando, Florida. For more information about Third Wave, call 888-578-7865, click www.twd3.com or e-mail info@thirdwavedigital.com.
---
---