Middle Georgia Regional Commission Wins Hermes Gold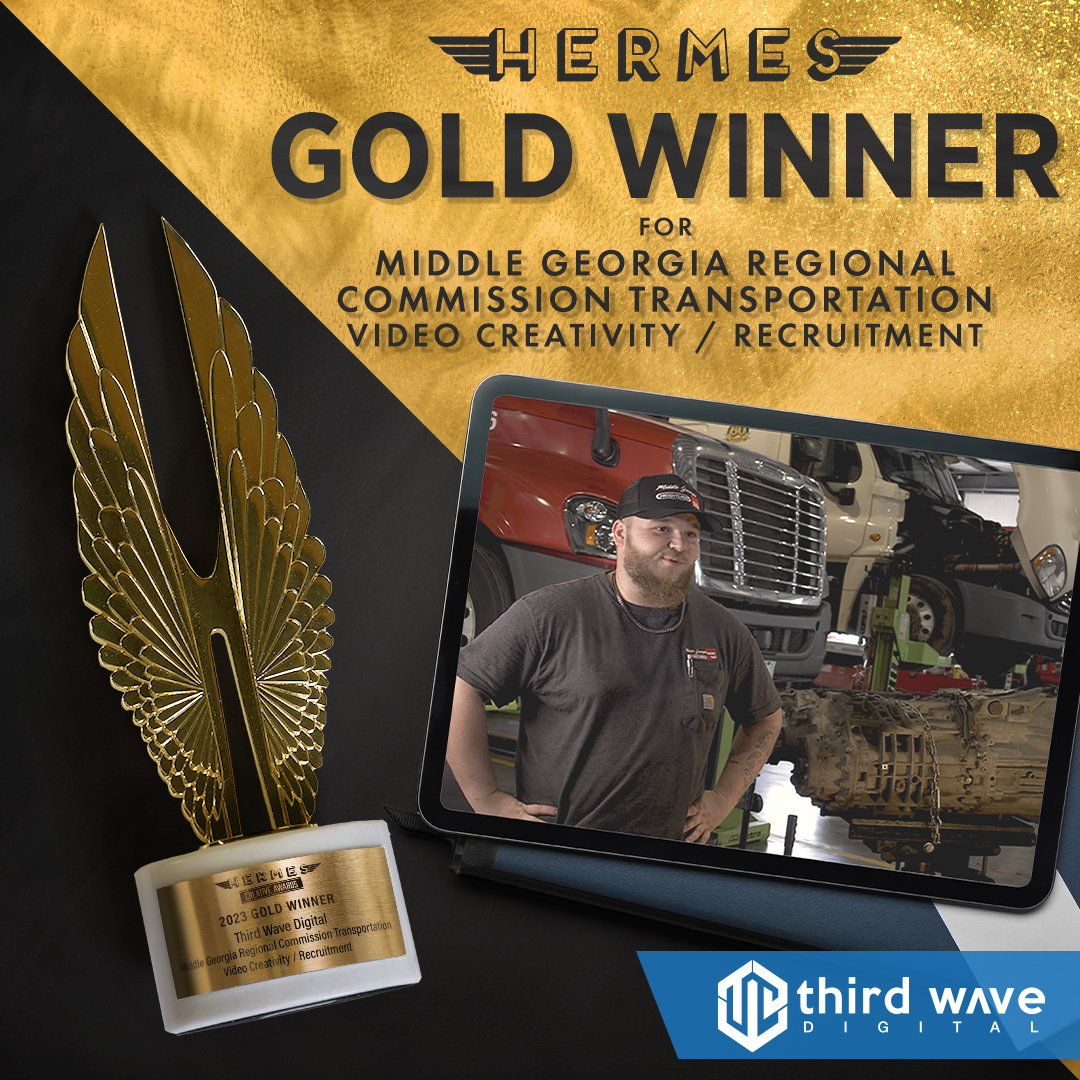 MACON, GA, April 27, 2023 - Third Wave Digital recently partnered with Middle Georgia Regional Commission to create a recruitment video for the vital transportation industry right here in Macon, Georgia. We are proud to announce that the recruitment video has been awarded Gold for the category Video | Recruitment in the 2023 Hermes Creative Awards. The video features some of Middle Georgia's local transportation companies; Texas Freight of GA, Middle GA Freight-Isuzu, and Sellers Construction. These are just some of the vital transportation companies that help run our nation from the middle of Georgia.
About Middle Georgia Regional Commission
Middle Georgia communities benefit from the comprehensive services of the Regional Commission, the premier regional planning and development agency. They offer a diverse range of programs and initiatives in Planning, Economic Development, Public Administration, Information Technology, Workforce Development, and Aging Services. Middle Georgia Workforce Development is working on developing a skilled workforce for the future. Through these initiatives, the Regional Commission is committed to enhancing the well-being of the Middle Georgia region.
About Third Wave Digital
For over 25 years Third Wave Digital has been in the business of providing communication excellence to our clients through digital and traditional marketing & advertising services. Third Wave Digital is headquartered in Macon, Georgia and serves clients across the United States. Third Wave Digital offers a comprehensive array of services from website development, hosting and technical support to digital marketing and traditional advertising agency services. Specialty services include complete video production and post-production editing facilities, licensed drone operators and 2D-3D animation capabilities. For more information, contact Third Wave Digital at 1-888-578-7865 or at www.thirdwavedigital.com.
---
---