Mercer University Admission Website wins Collegiate Advertising Award for Third Wave Digital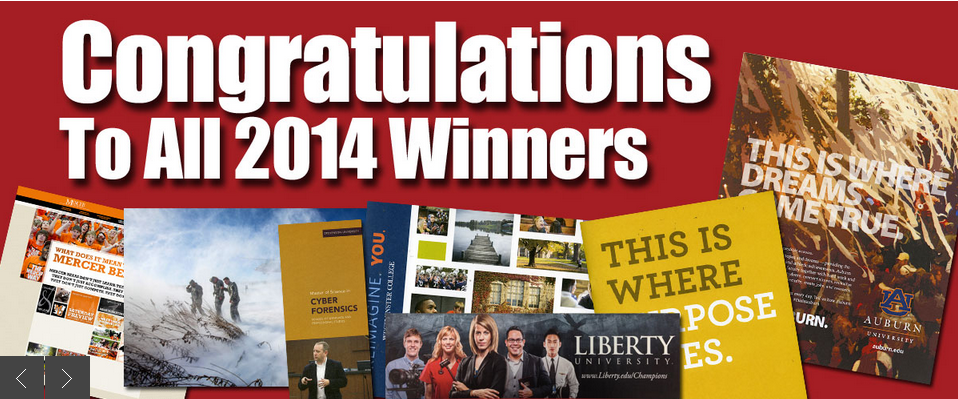 Macon, GA – Website design firm Third Wave Digital is the proud to congratulate Mercer University on winning a 2014 Collegiate Advertising Award for their website www.bethebear.com. This responsively designed website developed by Third Wave Digital earned a Gold level award for schools with 5,001-10,000 students.
The Collegiate Advertising Awards is an elite national program that seeks to recognize today's talented marketing professionals for outstanding excellence in all forms of advertising, marketing and promotion specific to higher education products and services. Award recipients are judged by a panel of industry experts on: Creativity, Layout/Design, Typography, Production, Quality & Overall Effectiveness.
The Mercer University Admissions website features immersive custom designs on every page that boldly conveys what it means to "Be the Bear." The attention grabbing homepage is designed with the needs of future students in mind, while also conveying the fierce spirit of the Mercer Bears. All of the topics that prospective students are looking for are featured prominently on the homepage with a tiled interface that is optimized with mobile usage in mind. The tiled layout also gives the Mercer Admissions team the flexibility to switch out imagery as needed to quickly add prominence to a timely event or special feature.
"At Third Wave Digital we are focused on creating relevant higher education marketing solutions" said Third Wave Digital President Bart Campione. "Our team is excited to have been awarded another honor for their outstanding work."
About Third Wave Digital
Third Wave Digital is a comprehensive web design firm specializing in online communications solutions for higher education institutions. We provide innovative responsive website design & development, content management system development & support and complete web hosting services customized to fit your college or university's website redesign goals.
Third Wave Digital is headquartered in Macon, Georgia with satellite offices in Atlanta, Georgia and Orlando, Florida. For more information about Third Wave Digital, call 888-578-7865, click www.twdcampustours.com, www.twd3.com, or email info@twd3.com to find out how our services can increase your college or university enrollment and engage students.
---
---