KaMin Wins Hermes Gold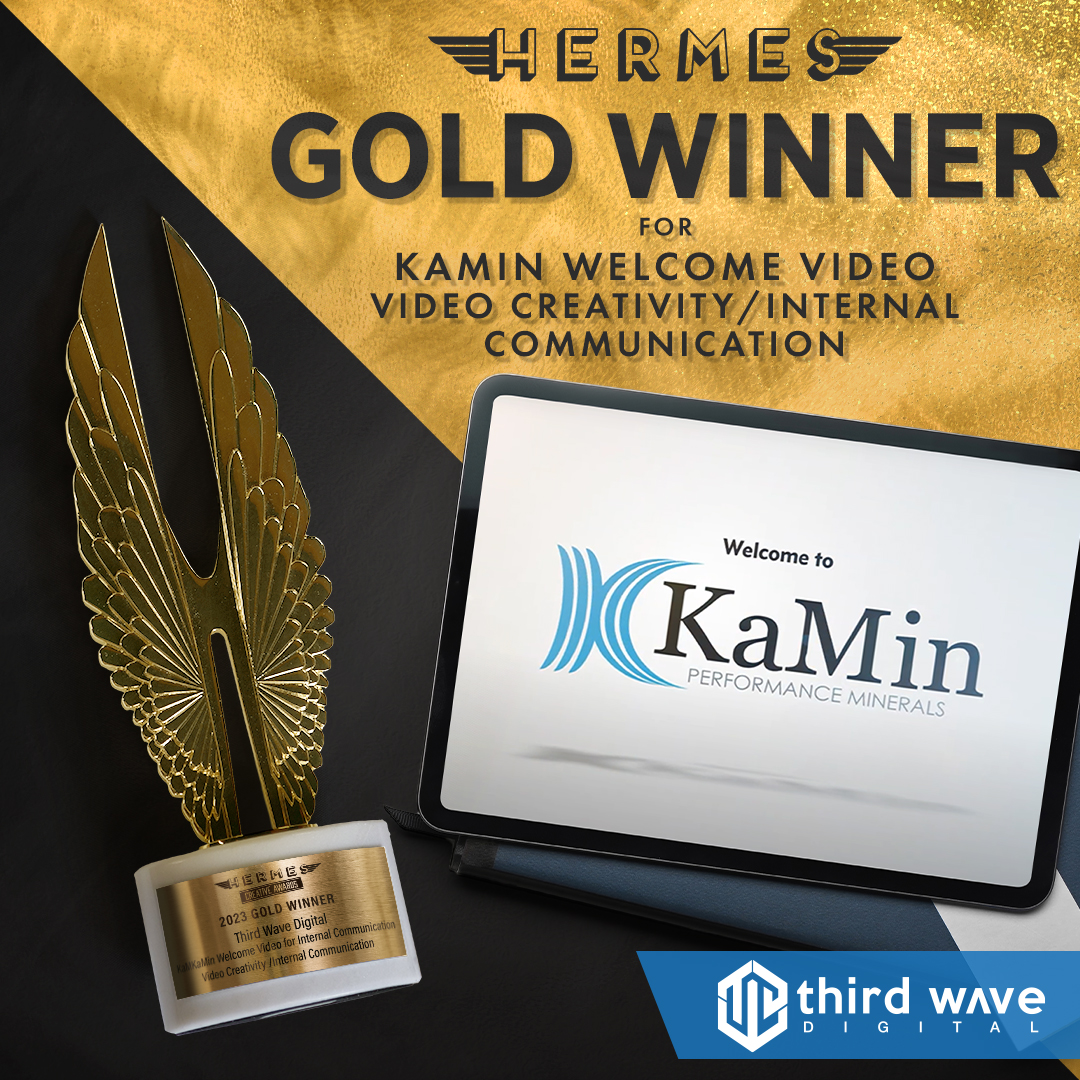 MACON, GA, April 25, 2023- Third Wave Digital recently partnered with KaMin LLC to create a welcome video for their acquisition of BASF Minerals Plant in Gordon GA. Now, we are happy to announce that the corporate welcome video has been awarded Gold for the category Video | Internal Communication in the 2023 Hermes Creative Awards. Our production and design team worked on creating this award-winning video to help KaMin explain what the acquisition means for them and how they are moving forward with new talent and technology to accomplish their largest goal.
About KaMin LLC
KaMin began innovation in the kaolin industry 95 years ago. Kaolin is a naturally occurring soft clay mineral that is commonly used in the production of ceramics, paper, paint and much more! In the welcome video Cater Starling, Quality Assurance Manager explains "our vision is to be a global leader in performance minerals. A leader that enables innovative products for everyday life." They are well on their way to accomplishing their vision.
About Third Wave Digital
For over 25 years Third Wave Digital has been in the business of providing communication excellence to our clients through digital and traditional marketing & advertising services. Third Wave Digital is headquartered in Macon, Georgia and serves clients across the United States. Third Wave Digital offers a comprehensive array of services from website development, hosting and technical support to digital marketing and traditional advertising agency services. Specialty services include complete video production and post-production editing facilities, licensed drone operators and 2D-3D animation capabilities. For more information, contact Third Wave Digital at 1-888-578-7865 or at www.thirdwavedigital.com.
---
---