It Takes A Team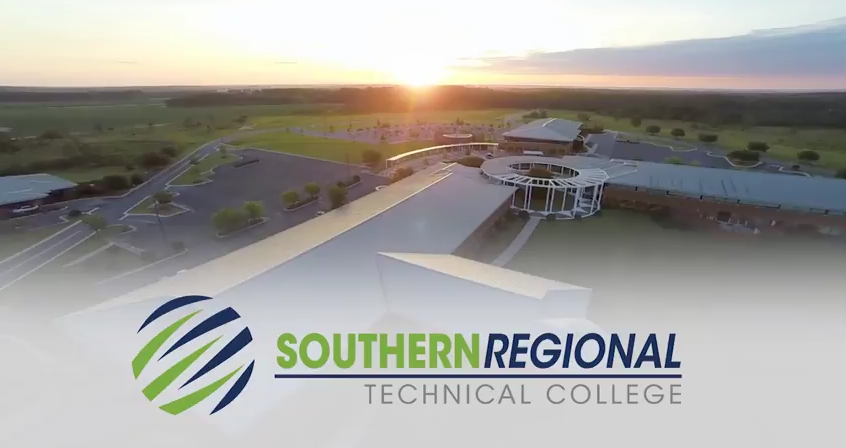 Third Wave Digital has once again been called upon by Southern Regional Technical College (SRTC) to collaborate on a new advertising campaign in support of SRTC's ongoing outreach and marketing efforts. Third Wave Digital originally partnered with SRTC in 2015 to help that institution launch its new brand identity as a result of the merger of two separate community colleges. "The original campaign was very well received by key stakeholders ranging from the administration to faculty, staff, students and the community," said Cole Posey, Director of Marketing and Public Relations at SRTC. "We wanted to bring Third Wave Digital to the table again to capitalize on their creative and technical expertise."
While the 2015 campaign was intended to build brand awareness, the new campaign focused on the high quality and great value of the educational offerings at SRTC. The college also wanted to highlight the wide variety of individuals who benefit from the school's programs, from current high school students to those seeking a two year associate degree or those wanting to pursue a full bachelor's degree.
Third Wave Digital helped convey this message through a series of television commercials as well as a short marketing video. "We chose to focus on current students as well as recent graduates," said Myron Bennett, Creative Director at Third Wave Digital. "We saw an opportunity through those stories to give the viewer someone to identify with—someone through whom they could envision their own successful academic achievements." These testimonials, coupled with compelling footage of the college's multiple campuses and advanced facilities create a persuasive narrative that showcases the very best that Southern Regional Technical College has to offer.
The marketing videos and commercials can be viewed on Third Wave Digital's YouTube Channel at http://tinyurl.com/srtc2016
About Southern Regional Technical College
SRTC offers over 150 degree, diploma and certificate programs. SRTC's main campus is located in Thomasville, Georgia; we also have locations in Colquitt, Grady, Mitchell, Tift, Turner, and Worth counties for the convenience of our students (More Location Information). SRTC is accredited by the Southern Association of Colleges and Schools Commission on Colleges (SACSCOC).
About Third Wave Digital
Third Wave Digital is a comprehensive media design company specializing in a wide array of digital media competencies including digital video production, responsive website design & development, content management system development & support and complete web hosting services. Third Wave Digital clientele represents a diverse cross section of mid to large sized businesses seeking award winning creative services in the areas of web design and digital media. Third Wave Digital is headquartered in Macon, Georgia with satellite offices in Atlanta, Georgia and Orlando, Florida. For more information about Third Wave, call 888-578-7865, click www.twd3.com or e-mail info@thirdwavedigital.com.
---
---