Gordon State College Gets Personalized with Third Wave Digital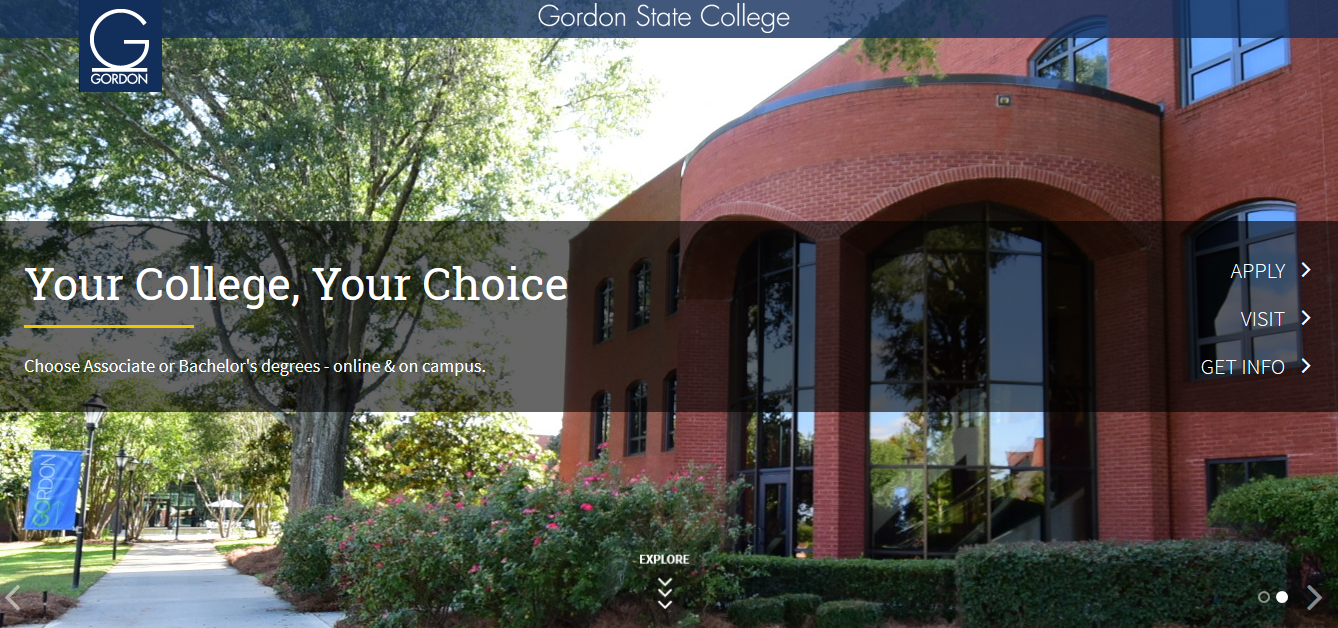 Gordon State College prides itself on providing their students with a personalized college experience. From their degree options to their extracurricular activities, Gordon has recently put an emphasis on their personalization capabilities. Due to this new emphasis, a partnership was able to be established between Gordon State College and Third Wave Digital in order to create a comprehensive admissions website.
Newly designed Gordon State College Admissions Website
Gordon recognized the need for more information centered towards prospective students. Deciding to partner with Third Wave Digital seemed to come natural. Working with various staff members, Third Wave Digital was able to create an interactive, long scroll website that includes a calendar plug-in and news & press plug-in. The Gordon State College also provided TWD with professional photography that highlighted their student life.
The newly-designed, responsive website is hosted by Third Wave Digital. Content migration and ongoing services will also be provided to Gordon State College for continuous support. While the website is aesthetically appealing, the beauty of the site is in the details. Our technical team provided extensive design and coded services. Custom ajax templates allow Gordon State's developers to add pages to their main website that would seamlessly integrate into the new site structure. Live chat, an interactive map and custom plug-ins adds to the user experience.
Third Wave Digital's goal was simple: attract, excite and inform prospective students through a seamless experience. From student profiles to access to essential information for the decision-making process, begordon.com exudes school pride and quality higher education opportunities. Quick statistic information is accessible with a tap of the finger. Where students decide to invest their time and money for higher education is a difficult decision and Gordon State College and TWD wanted to make that decision easier.
Gordon State College
Located in Barnesville, Ga., Gordon State College offers 10 four-year degrees — early childhood education, mathematics, biology, history, English, nursing, health information management, human services, middle grades education and management and administration – as well as three associate-level degrees..
With an enrollment of approximately 4,000 students, Gordon State offers an intimate academic setting in state-of-the-art classrooms and laboratories. In this setting, students receive individualized attention that only a small college with dedicated faculty and staff can provide.
About Third Wave Digital
For 20 years Third Wave Digital has been in the business of providing communication excellence to our clients through digital and traditional marketing & advertising services. Third Wave Digital is headquartered in Macon, Georgia and serves clients across the United States. Third Wave Digital offers a comprehensive array of services from web development, hosting and technical support to digital marketing and traditional advertising agency services. Specialty services include interactive exhibit design, print design and complete video production services. For more information contact Third Wave Digital at 1-888-578-7865 or at www.higherEDUmarketing.com.
---
Tags:
Website redesign firm
responsive websites
---